March into Literacy: How Illinois Parents Can Bring Reading Home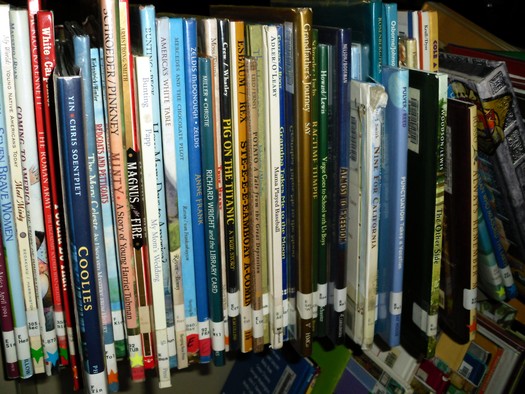 PHOTO: Experts say bringing reading into the home has a tremendous impact on a child's future educational success. Photo credit: morgue file.
March 13, 2014
SPRINGFIELD, Ill. – Getting a child to put down an iPad or tablet and pick up a book can be challenging, but educational advocates say taking the time to make reading a family affair is worth the struggle.

It's March into Literacy Month, and Tammy Potts, president of the Illinois Reading Council, says you can bring literacy into the home by reading aloud to children, which increases his or her understanding of language.

"Children who enter school with a pretty comprehensive vocabulary do well in school and they do well in school over time," she stresses. "So I recommend reading to babies the minute that it is possible."

Potts says a big part of motivation for early readers is to find books on interesting topics, or to allow a child to choose what he or she wants to read.

In this digital age, Potts says electronics are a crucial educational tool and to encourage learning, she says parents should make video games or television shows a shared experience with their child, and not a babysitter.

Potts adds there are additional benefits when parents engage their children in conversation about what they are reading.

"Talking about books, talking about characters, talking about feelings, talking about problems and solutions," she says. "Books can give us all kinds of paths to understanding our world around us."

Potts stresses that being a role model is one of the best ways to encourage a lifelong love of reading.

"When parents are reading, if they read the newspaper, if they read instruction manuals, if they are seen as readers, students really pick up on that," she maintains.

According to the U.S. Department of Education, where parent involvement is high, classrooms score 28 points above the national average on reading tests.

Additionally, the more students read for fun on their own time, the higher their reading scores.