Report: National Parks Bring $103 Million to KY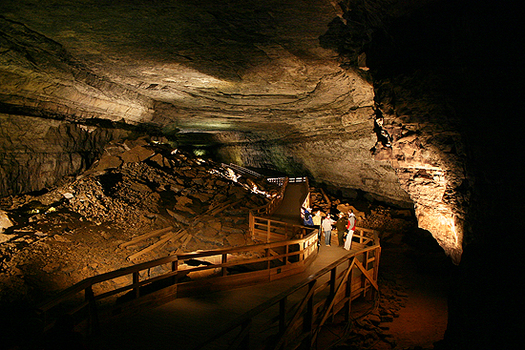 PHOTO: The National Park Service has calculated that tourism connected to NPS lands, including trails and historic sites, is worth more than $103 million for Kentucky. Credit: NPS.gov
March 17, 2014
FRANKFORT, Ky. - National parks, monuments, trails and historic sites are pumping more than $103 million into Kentucky's economy each year.

Numbers from the National Park Service show 1.6 million visits to National Park Service lands in Kentucky in 2013. While there's often criticism that public lands don't generate local income unless they're drilled or harvested for timber, this report outlines other income streams, as the National Park Service's chief of public information programs, Craig Dalby, explained.

"The flight to a place, for example, renting a car, getting to the place, and then, of course, spending money at the location or near the park, that all generates economic activity," he pointed out.

There are four national parks and nearly 40 national natural and historic landmarks in Kentucky. The report shows that national park tourism returns ten dollars to local economies for every one dollar invested in the National Park Service.

The report also found Park Service lands are connected to about 1500 jobs in Kentucky.

"The economic activity that is generated from visitors going to parks does have that effect of creating work for people," Dalby noted.

According to the report, 39 percent of visitor spending supports jobs in restaurants, grocery and convenience stores. Lodging accounts for 27 percent and other amusement and recreation account for 20 percent.

Kentucky numbers on the National Park economy are at NPS.gov.


Greg Stotelmyer , Public News Service - KY