Reducing Accidental Poisonings in Nevada, Nation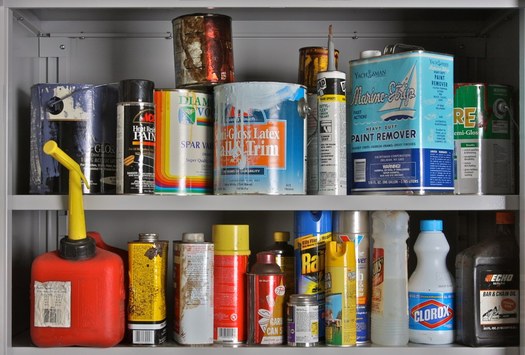 PHOTO: Nevadans are encouraged to make sure potentially harmful items are out of children's reach during National Poison Prevention Week. Photo courtesy St. Louis County, Minnesota.
March 19, 2014
RENO, Nev. - As part of this week's "National Poison Prevention Week," Nevadans are being encouraged to make sure that potentially dangerous substances are kept out of the reach of children.

Dr. Alvin Bronstein, medical director at the Nevada Poison Center says the theme of Poison Prevention Week is "Children act fast, so do poisons." He said a lot of the 30,000 calls to the Nevada Poison Center last year involved young children.

"Half of our calls are in children less than age 5, with the bulk of those calls from 1 to 2," he said. "The reason that is, around 1 to 2, is when children get out to explore the environment and their major sensory organ is their mouth. So, everything goes in the mouth."

Bronstein said household cleaners, cosmetics and medications are the leading causes of poisoning in children. He said these items always should be stored in locations and at heights where kids can't reach them.

According to the Southern Nevada Health District, slightly more than 1,300 poisoning deaths were reported in Clark County from 2009 to 2011. Bronstein said some adults poison themselves by accidentally overdosing on a prescription or over-the-counter drug. Others, he said, are attempting suicide.

"People will many times get intoxicated by drinking alcohol, and they'll get depressed," he said. "They were depressed to begin with, but they're sad about something and then, they'll take some pills to induce self-harm."

The Nevada Poison Center hotline is 1-800-222-1222.