Kids' Essay Contest to Celebrate Grandparents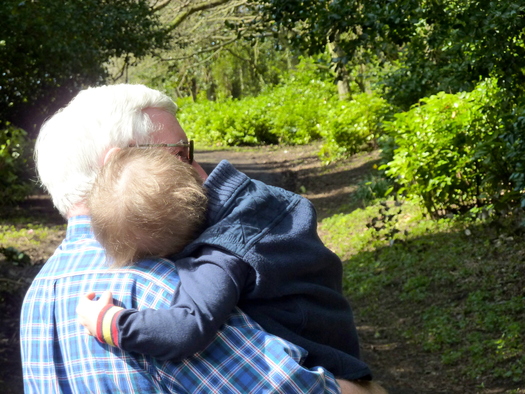 PHOTO: Grandchildren have the chance to put into words the special relationship they share with their grandparents in AARP Michigan's fifth annual Why I Love My Grandparents essay contest. Photo credit: DTL via morguefile.com
April 11, 2014
LANSING, Mich. – From special treats to life lessons and everywhere in between, grandparents play an important part in the lives of many children, which is why AARP Michigan is holding its fifth annual Why I Love My Grandparents essay contest.

Lisa Whitmore Davis, associate state director for community engagement and multicultural outreach with AARP Michigan, says more children today are growing up in multigenerational households.

And she says this contest is a chance to celebrate those unique bonds.

"Grandparents have the traditional roles as well as the new roles, expanded roles, of being caregiver and caretaker of many young people," she adds.

The contest is open to Michigan elementary through high school students ages 6 through 18.

Essays must be submitted by August 1. More information can be found on AARP Michigan's website.

Whitmore Davis says grandparents don't always receive the thanks they deserve for all that they do.

"We just wanted to have something that provided children in Michigan an opportunity to tell the whole state about how wonderful their grandparent is or was, and continues to be, because children can write about a grandparent even if they have passed," she explains.

All children who submit an essay will receive a certificate, with the grand prizewinner taking home an Apple iPad.

Other prizes and medals will be awarded in different age categories as well.