Proliferation of Pornography: What's a Pennsylvania Parent To Do?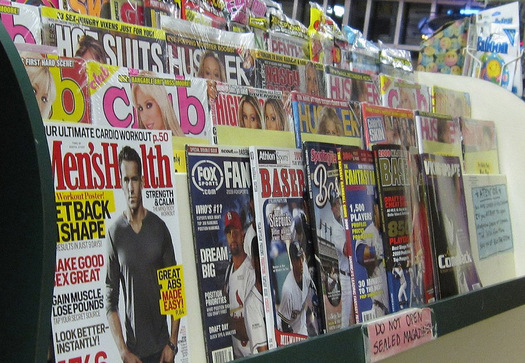 PHOTO: Stores make an attempt at propriety in displaying adult magazines with covers partially hidden, but teens have easy access online. Experts say it distorts what they view as healthy relationships and body image. Photo credit: Ed Kohler
April 21, 2014
HARRISBURG, Pa. - This generation of teens isn't the first to check out pornography, but experts say the easy access with today's technology is distorting what they view as healthy relationships and body image. According to on.fb.me/1hMiHlWElizabeth Schroeder, a sexuality-education specialist, porn is designed for adults, and what young people don't always realize is that it's also designed to be a fantasy.

"So, when they see something, they say, 'Oh, that's what my partner is supposed to look like. This is what I'm supposed to look like.' And of course, we know that what is shown in pornography are extremely exaggerated body parts," she said. "So, we're very concerned about the impact on young people's self-esteem."

Schroeder says teens also are prone to do the same in reflecting the types of relationship behaviors they see in porn into their own dating relationships.

With the Internet and smartphones, and free downloads without age verification, Schroeder says, it isn't feasible to block all access, but parents can combat the messaging in porn by being proactive and talking about it with their kids.

"And to explain to young people, 'This is where I think this is a problem, looking at these images.' And then, providing age-appropriate information to them about sex and sexuality," she suggested. "We can really take the power from it and use it as an opportunity to talk about sexuality and relationships in a healthy way."

Schroeder has been working in the field of sexual health education for more than 20 years.

More information is at on.fb.me/1hMiHlW.


Tom Joseph, Public News Service - PA