MO Youths See Fertile Future in Farming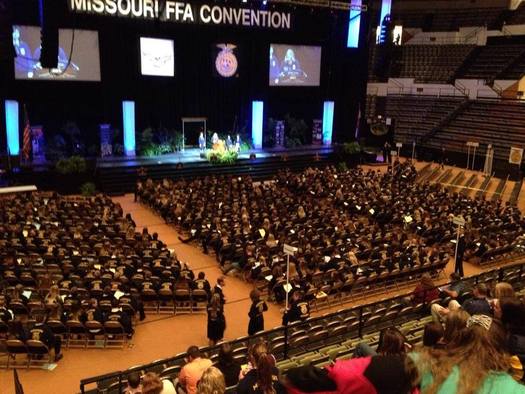 PHOTO: Missouri farms of the future will rely heavily on technology, and young farmers can lead the way. That was one of the messages of this year's Future Farmers of America state convention, where the theme was "Grow Your Passion, Unearth Your Purpose." Photo courtesy of Missouri FFA.
April 29, 2014
COLUMBIA, Mo. - They're young, highly educated, and choosing to be farmers. This year's Future Farmers of America (FFA) Missouri state convention has just wrapped up, and the group's leaders say technology will lead the way.

Abrea Mizer is president of the Missouri chapter of FFA. The student, with a double major in biochemistry and agricultural education, said with food insecurity being such a pressing issue, the industry needs youthful energy and innovative thinking more than ever.

"There's a lot of expansion that can be made as far as technologies and things like that," Mizer said, "so it's going to continually be an ever-growing industry, just maybe a little different way than it has been in the past."

Missouri's chapter of FFA boasts more than 25,000 members, making it the fourth largest in the nation. More than 8,000 FFA members attended this year's convention.

While many may consider agriculture to be an old-fashioned industry, Mizer predicted that the farmers of the future will need to be on top of the latest technology and science.

"Really, the way my grandpa did it and has been doing it is going to be vastly different from how my brother is going to be able to run our farm," she said.

In a further sign of the changing emphasis in the industry, this marked the first year the Missouri FFA gave out awards for excellence in agriscience at the state convention.