Can WI Legislature Really "Fix" Voter ID Law?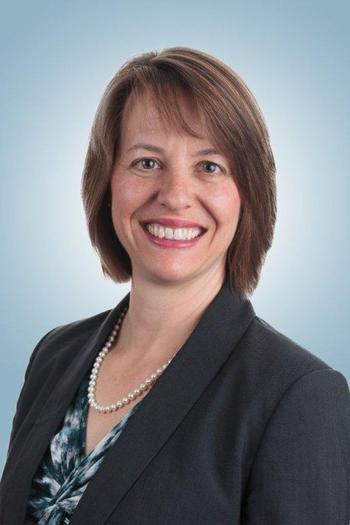 PHOTO: Attorney Tamara Packard says it will be very hard for the Wisconsin Legislature to "fix" the Wisconsin Voter ID law, which was struck down by U.S. District Judge Lynn Adelman, without fixing the underlying social problems that led to the judge's decision. Photo courtesy of Packard.
May 5, 2014
MADISON, Wis. - Although some Wisconsin Republican leaders say they'll try to "fix" the state's Voter ID law, which was struck down last week by U.S. District Judge Lynn Adelman, such a fix would be unlikely to succeed, according to Madison attorney Tamara Packard. Quoting from Judge Adelman's decision, Packard explains the law can't be "fixed" without fixing the underlying social problems.

"It is difficult to see how an amendment to the photo ID requirement could remove the disproportionate racial impact and the discriminatory result," says Packard. "Even if they try to - quote unquote - 'fix' the law, the facts on the ground are that it probably can't be undone."

Judge Adelman ruled the law violated both the U.S. Constitution and the federal Voting Rights Act. He also ruled that he would have to approve any legislative attempt to change the law. Packard says the judge's ruling is quite clear about asking for identification at the polls.

"Everybody is forbidden from making someone show an ID in order to have access to a ballot. If someone says, 'In order to vote, I've got to see your ID,' they're in violation of Judge Adelman's order," explains Packard.

Republican legislative leaders have now backed off their idea of calling a special session to change the law before the November elections. Packard says the widespread voter fraud Republicans have alleged simply does not exist.

"There's absolutely no evidence that it happens," Packard insists. "So, if you look at the evidence, if you are a rational human being, then you don't worry about voter impersonation. It's probably equally likely that alien abduction is happening."

Gov. Scott Walker is confident the law will be upheld on appeal. As to those who would call Adelman an "activist" judge, Packard's partner, attorney Lester Pines, argues that the ruling is not the judge's personal opinion. Pines points out that Adelman held a two-week trial at which both sides presented evidence, studied extensive legal arguments from both sides, and then ruled based on the law and facts that were proved.

Both Packard and Pines are partners in the law firm Cullen Weston Pines and Bach, representing the League of Women Voters in a lawsuit seeking to overturn Wisconsin's Voter ID law.