Chemical Bill a Step Back for Public Health Protections?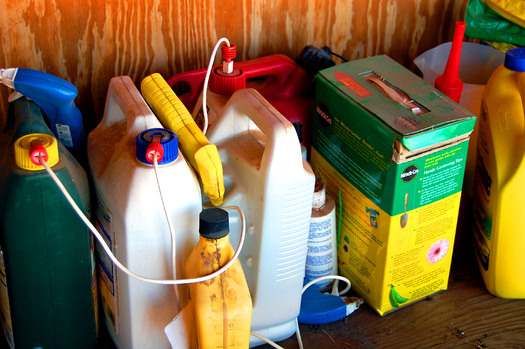 PHOTO: Two congressmen from Ohio are among those deciding the fate of the nationís chemical safety law, known as the Chemicals in Commerce Act. Photo credit: Jane M. Sawyer/morguefile.
May 22, 2014
COLUMBUS, Ohio – A measure aimed at reducing the public's exposure to toxic chemicals actually could roll back current protections.

A U.S. House of Representatives committee is drafting a version of the Chemicals in Commerce Act and some health and environmental groups say it's too focused on protecting industry rather than the billions of Americans who are exposed to dangerous chemicals.

Melanie Houston, director of environmental health with the Ohio Environmental Council, says pregnant women are especially vulnerable to these chemicals linked to cancer, birth defects and other illnesses.

"This bill would actually take us backward in terms of our federal laws on toxic chemicals," she stresses. "And we need reform that's real reform, meaningful reform, and that takes us forward in protecting public health, in particular the health of pregnant women and infants and children."

Critics say the Chemicals in Commerce Act has weak standards to determine whether a chemical is safe and, they say, it maintains the ability of chemical companies to refuse to disclose ingredients such as formaldehyde and arsenic.

U.S. Reps. Bill Johnson and Bob Latta of Ohio are among those holding votes on the measure in the House Energy and Commerce Committee.

Neither responded to requests for comment.

The bill also would invalidate state efforts to protect people from toxic chemicals, a measure Houston says is of particular concern for the Buckeye State.

"That would actually affect us here in Ohio in terms of a mercury ban bill that we have on the books," she says. "It was passed in 2007, banning mercury in schools and in some other products.

"It would also overrule some of our progress on fracking chemical disclosure. And so we've been trying to bring this to the attention of lawmakers."

Houston maintains the bill is a cover for the chemical industry and says it would be best to scrap it and start over to ensure meaningful reforms are put in place that protect the public's health.