A New Weapon In Pennsylvania's Stormwater Arsenal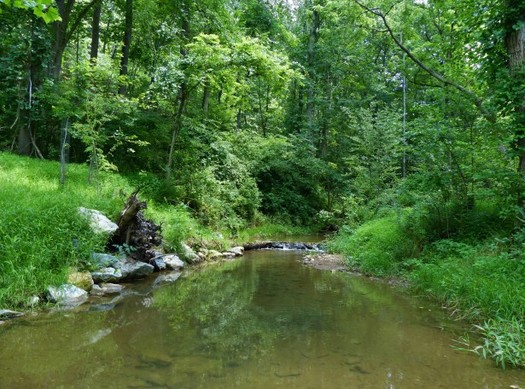 Senate Bill 1255, just signed into law by Gov. Tom Corbett, is aimed at reducing the amount of polluted stormwater that ends up in Pennsylvania's streams and rivers. Photo courtesy of Public Domain Pictures.
July 14, 2014
HARRISBURG, Pa. - Stormwater can carry motor oil, cigarette butts and other things into Pennsylvania's rivers and streams. But a new law could lead to less stormwater-related pollution.

The law lets communities allow property owners to implement stormwater management practices. Such methods could lessen the impact stormwater has on the state's aging sewer systems, which often flood during storms.

According to Jennifer Quinn, central Pennsylvania outreach coordinator for PennFuture, softening the landscape is one approach.

"When you can plant a green roof, a rain garden, permeable pavers, it's mimicking this natural cycle," explained Quinn. "It greatly reduces the amount of water that's flowing into our sewer systems and into our streams and rivers. It also adds a lot of value."

Quinn said such voluntary efforts mean property owners can reduce the cost of complying with federal and state laws that cover polluted runoff.

And, said Quinn, it will be easy to measure how well the new law is working.

"It's all about reducing the impact of stormwater," said Quinn. "Cleaner water for Pennsylvanians. That means more places for us to fish, swim and boat. For us, that's a big success right there."

See information about Senate Bill 1255, which changed Pennsylvania's storm water authorities.