Utahans Urged to Give Gift of Life, as Summer Blood Supplies Thin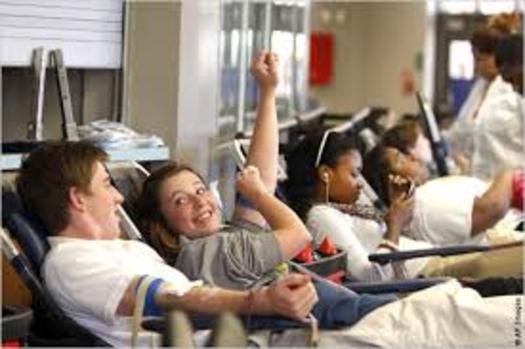 PHOTO: Summer is a critical time, as neighbors in Utah can help save lives by donating blood. Photo credit: U.S. State Department.
August 18, 2014
SALT LAKE CITY – People in Utah are being encouraged to roll up their sleeves and give blood, as supplies tend to diminish during the summer months. Julia Wulf, CEO of the Blood Services Division with the American Red Cross, says blood donations drop during the summer because high school students are on break, and other blood donors are often on vacation.

"We get about 15 to 20 percent of our blood donations from high school and college students," explains Wulf. "That population is not available to us in in the summer. As well as, people are traveling, they're taking vacations, they're doing all kinds of things that we do in summer, and certainly don't think about donating blood."

The American Red Cross estimates one in 10 people admitted to the hospital will require a blood transfusion. In Utah, donors must be at least 17 years old, or 16 with a signed parental consent form. Donors must also be in good health, and weigh at least 110 pounds.

Wulf says many people don't think about giving blood until they hear about hospitals facing shortages, or there's been some sort of major tragedy. She adds that a simple blood donation from one person can save multiple lives.

"If people in Utah could come out and donate blood, it would be really great," says Wulf. "When someone donates blood, they can save up to three lives. And really, that's what it's all about – the 'gift of life.'"

Although nearly 40 percent of the U.S. population is eligible to give blood, Wulf says only about five percent donate each year.
Troy Wilde, Public News Service - UT