Idaho's Controversial "Ag-Gag" Law to Be Dissected Today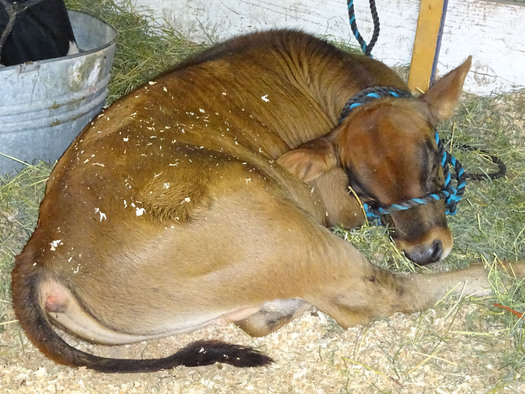 PHOTO: A panel discussion on Idaho's so-called 'ag-gag' law is planned for today at the Idaho State Bar classroom in Boise. The law is being challenged in federal court on constitutional-rights grounds. Photo credit: Deborah C. Smith.
August 21, 2014
BOISE, Idaho - Idaho's so-called "ag-gag" law is up for discussion Thursday.

The law was already controversial when it was being considered by lawmakers in the Idaho statehouse, with supporters saying it was needed to prevent animal rights activists from staging video that would lead to false accusations of animal abuse. Opponents believe the law's severe penalties, vague language and questions about constitutionality are intended to impede citizen inquiries or oversight.

The ACLU of Idaho is hosting a panel on the law, and challenging the law in federal court. ACLU Idaho legal director Ritchie Eppink says it's important the public understand this isn't simply a property-rights issue.

"It's not a question of what private property owners can do with their property, it's a question of what the government can throw you in jail for," says Eppink. "If this ag-gag legislation is upheld, then there's no reason to say the government couldn't say you can't take pictures of your children in a private home."

Eppink says Idaho's law also appears to reach beyond private property by banning recording or photography of agricultural operations - even those on public lands, such as grazing. He sees a bigger picture beyond possible maltreatment of farm animals because of questions about free-speech rights.

"Related to that is the motivation behind these laws, which is targeted at preventing the public and the press from understanding what's going on in the agricultural industry," says Eppink.

Those convicted could face up to a year in jail and a $5,000 fine. The jail time is twice the penalty for animal abuse.

Eppink will be joined by a press representative and an animal-rights watchdog for the panel, which is free to the public at 12 noon at the Idaho State Bar classroom, located 525 W. Jefferson Street in Boise.