Report Details Buggy Trends in South Dakota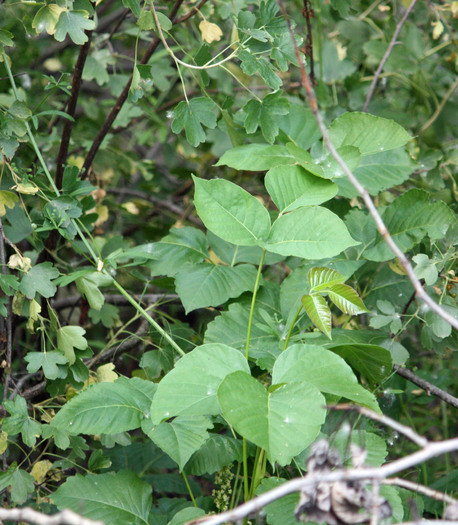 PHOTO: A new report from the National Wildlife Federation outlines how climate change is connected to a proliferation of menacing outdoor pests, from poison ivy to ticks. Photo credit: Deborah C. Smith
August 25, 2014
YANKTON, S.D. - Climate change is connected to all kinds of creepy-crawly critters, with a new National Wildlife Federation report detailing how those changes are affecting the outdoor experience in South Dakota. Doug Inkley, senior scientist with NWF, emphasizes what hunters, anglers, bird watchers and hikers have long known, they have to cover up and watch for stinging-and-biting insects. Inkley says the risks are multiplying as seasons arrive earlier and later.

"I'm talking about deer ticks and poison ivy," Inkley says. "These species are actually able to proliferate because of the changing climate."

Garden and crop pests, according to the report, are also are growing in numbers, with certain types of stink bugs and other non-natives munching vegetables and other plants.

The report calls for approval of proposed EPA regulations to reduce carbon pollution from coal-fired power plants. Inkley adds, humans aren't the only ones trying to fend off pests and other complications of climate change.

"There are ways we can help wildlife be more resistant or adaptive to climate change," Inkley says. "For example, we can protect corridors of habitat, so as habitats are shifting, the animals can move as well."


Jerry Oster, Public News Service - SD