Childhood Cancer Awareness Month Focuses on Patients' Emotional Needs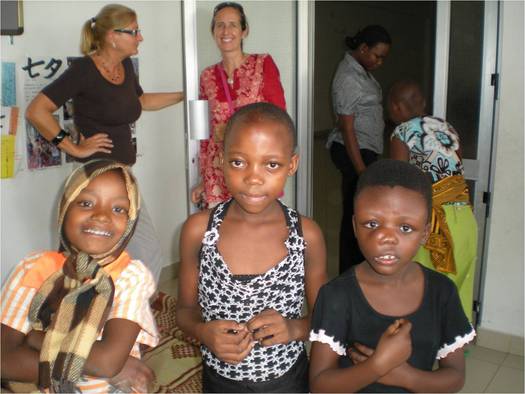 PHOTO: The American Cancer Society is promoting the need for more resources to be dedicated to the emotional needs of children enduring and battling cancer, and for their families. September is Childhood Cancer Awareness Month in Nevada and across the U.S. Photo courtesy of the National Cancer Institute.
September 9, 2014
RENO, Nev. - As the American Cancer Society promotes Childhood Cancer Awareness Month throughout September in Nevada and across the U.S., the organization is urging that more resources be dedicated to caring for the overall well-being of child cancer patients and their families.

Rebecca Kirch, director of quality of life and survivorship for the American Cancer Society, says Nevada gets a 'B' grade in terms of hospitals that offer palliative care, or providing patients with relief from symptoms as well as for pain and stress of a serious illness - whatever the diagnosis.

"The American Cancer Society will be working with the hospitals in Arizona to help bring palliative care everywhere," says Kirch, "so every adult and child facing serious illness gets the quality of life care they need."

Kirch says palliative care is provided by a team of doctors, nurses and other specialists who work together with a patient's usual doctors to provide an extra layer of support.

According to Kirch, palliative care is critical because research shows two-thirds of childhood cancer survivors endure debilitating symptoms that can continue into adulthood and even last a lifetime. She says children treated for brain tumors may experience seizures, weakness in the arms and legs, blindness, hearing loss and neurocognitive deficits. Brain tumors are a leading form of cancer in children.

"We've seen more and more children surviving and growing into adulthood," says Kirch, "but it's not without the expense of this impact on these other things."

Kirch says more focus is being placed on trying to limit the severe side effects of treating pediatric cancer.
Troy Wilde, Public News Service - NV