AZ Dept. of Corrections Settles Lawsuit Over Inmate Healthcare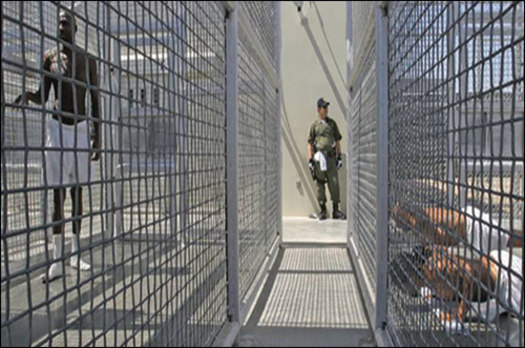 PHOTO: A settlement has been reached in a lawsuit by the ACLU against the Arizona Dept. of Corrections, alleging inadequate medical care and mental-health treatment for inmates and overuse of solitary confinement. Photo courtesy of the FBI.
October 15, 2014
PHOENIX - The Arizona Department of Corrections (ADC) has chosen to settle rather than fight a lawsuit filed by the American Civil Liberties Union of Arizona, and others, over the healthcare services provided to prison inmates. Attorney Dan Pochoda, senior counsel with the ACLU of Arizona, says under the settlement, the Department of Corrections has agreed to meet more than 100 health care performance measures.

"Increased staffing, a certain number of nurses, for example, that have to be in each infirmary; a certain number of medical professionals that have to be in each complex," says Pochoda. "Time limits on when people have to be seen upon request; if it's an emergency, within the day."

Pochoda says the settlement also requires the ADC to provide prisoners with serious mental illnesses in solitary confinement more time outside their cells and more mental-health treatment. The lawsuit alleged that the lack of medical treatment in the prison system has led to needless deaths.

Doug Nick, communications director with the Arizona Department of Corrections, says the ADC was already performing most of the requirements outlined in the settlement. He says the state's main goal in settling was to avoid millions of dollars in possible legal costs.

"It's certainly a far better opportunity for keeping inmate healthcare at a constitutionally appropriate level here, without spending money on years-long litigation," Nick says.

Despite claims that Arizona inmates died due to poor healthcare, Nick says the state's inmate death and suicide rates are at, or below, the national rates.
Troy Wilde, Public News Service - AZ