Poll: Colorado Voters Want Action on Climate Crisis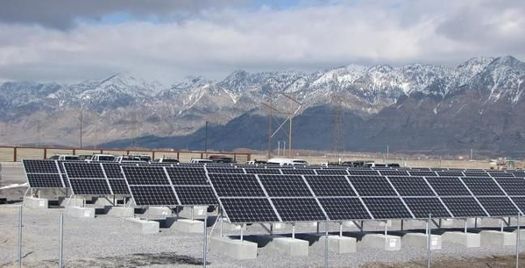 PHOTO: A new Sierra Club poll finds a majority of Coloradans on both sides of the political fence support investment in renewable energy in order to help reduce climate change. Photo courtesy of World Resource Institute.
November 24, 2014
DENVER - Now that the midterm election is behind us, Colorado voters want the victors to put 'addressing climate change' at the top of their priority list after they're sworn into office.

Today, the Sierra Club released the results of a post-election poll. It finds 69 percent of voters want Senator-elect Cory Gardner to support efforts to protect communities from climate change. Melissa Williams, national political director with the Sierra Club, says the bipartisan poll results make clear what the Senator-elect needs to do.

"This sends a clear message to Senator-elect Gardner that voters of Colorado really want action on this," says Williams. "Now that he's 'talked the talk' in his campaign ads, it's time for him to 'walk the walk.'"

A majority of voters, 68 percent, favor the Environmental Protection Agency's plan to limit carbon emissions from power plants. The agency is expected to fine-tune its proposal and announce those limits by the end of the year. Almost as many polled said they'd be more likely to support political candidates who want to increase renewable energy use.

Williams says given the combination of scientific evidence and changing public sentiment, it's time climate change skeptics reconsider.

"Folks who think it's unnecessary are ignoring what's happening around them," Williams says. "Our climate has changed and this is something we don't have a lot of time to wait on and so it just feels a little bit like people with their head in the sand."

Sixty-eight percent of voters in the poll said they favor political candidates who accept the scientific consensus on climate disruption, and that carbon emissions and other human activity play a role in it.
Stephanie Carson, Public News Service - CO