Love For Family Caregivers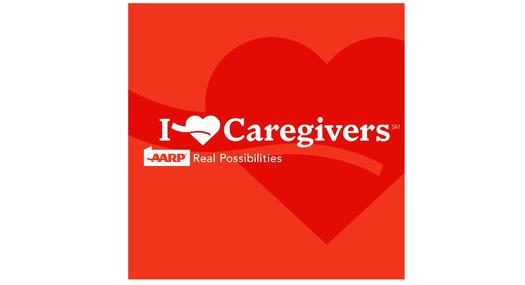 GRAPHIC: AARP is calling on Virginians to recognize and support the contributions of unpaid family caregivers. The logo of AARP's AARP.org/iheartcaregivers website courtesy of the organization.
November 26, 2014
RICHMOND, Va. - It's a tough and lonely role to play. Unpaid family caregivers say they're quietly meeting a growing need, and Virginians should do more to support them. Andy Butler is a northern Virginia man caring for his wife, who is bedridden with Multiple Sclerosis.

He says with people living longer, the unpaid care means families can stay together instead of being separated, with one of them in a costly, often distant institution. He says ordinary people and lawmakers alike should recognize and support it.

"They're walking a very lonely path," says Butler. "Whether you reach out personally or whether you support legislation, I would encourage anybody to recognize the issue and help deal with it."

Butler says it can be tough to balance the emotional ties with the better care professionals can sometimes give. He says his wife suffered from a serious bed sore because he couldn't convince the insurance company to pay for a piece of equipment that would be standard in a facility. Butler says he feels guilty about that.

"But at the same time, she likes being in her own home, and I don't think she would be at all happy - in fact she says she wouldn't - in an institutional setting," says Butler. "I always wonder, 'Am I making the right decision?'"

AARP will work to pass legislation in the next General Assembly. The bill would get health-care providers to better coordinate with caregivers when their loved one is moved or discharged from the hospital. It would also make sure the caregiver gets clear instructions on what kind of care is needed. Butler says that could help with a problem he sees every time his wife is released from the hospital.

"I have to take a day off and I have to go sit in the hospital room and almost be an objectionable old curmudgeon," he says. "It's sometimes virtually impossible, even if you're sitting right there."

November is National Family Caregivers Month. AARP is calling for people to support the caregivers and to write some of that support into state law. For more, go to www.aarp.org/va.