Granite State Near Lowest in Nation for Tobacco Prevention Funding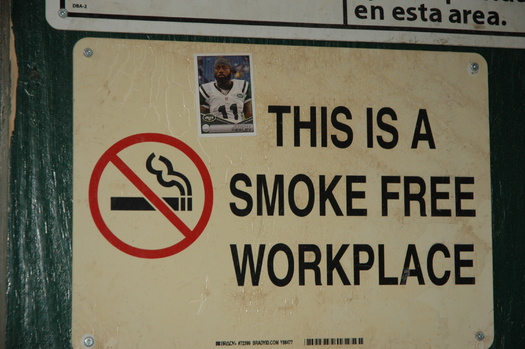 PHOTO: New Hampshire's smoking-prevention efforts trail almost every other state, ranking 48th in the nation for the amount it spends on prevention and cessation programs, according to a new report. Photo credit: Mike Clifford
January 12, 2015
CONCORD, N.H. – The latest report on how well states are funding tobacco prevention and cessation efforts has New Hampshire ranked 48th in the nation.

John Schachter, director of communications with Campaign for Tobacco-Free Kids, says the Granite State will take in $258 million in tobacco tax and settlement revenue this year, but will spend less than 1 percent of that money – just $125,000 – to help smokers quit and prevent youth from starting.

"So, that doesn't even register a tenth of a percent, and it's tragic," he says. "The state loses 1,900 people to smoking-related deaths a year, and the state spends $730 million a year on tobacco-related illnesses. "

The Centers for Disease Control and Prevention (CDC) recommends that New Hampshire ramp up its annual spending on prevention efforts to at least $16 million a year.

Meantime, the tobacco industry spends $73 million a year to market its products in New Hampshire. That's $600 for every dollar the state is dedicating to prevention.

The report points to Florida as an example other states should follow.

Schachter says the Sunshine State cut its high school smoking rate in half – from 15 percent to 7.5 percent – by adequately funding tobacco prevention through a voter-approved ballot initiative.

"We would actually save 2.3 million lives, over $120 billion in health care costs," Schachter points out. "We would
prevent 7 million kids from becoming adult smokers, if we can get every state to just achieve Florida's rate, let alone go beyond that."

Schachter says if New Hampshire followed Florida's lead, the state could save nearly 7,000 lives, as well as $350 million in health care costs.

He adds tobacco use is the leading cause of preventable death in the U.S., with nearly a 500,000 deaths each year.


Mike Clifford, Public News Service - NH