EPA's Clean Power Plan? Maine's Been There, Doing That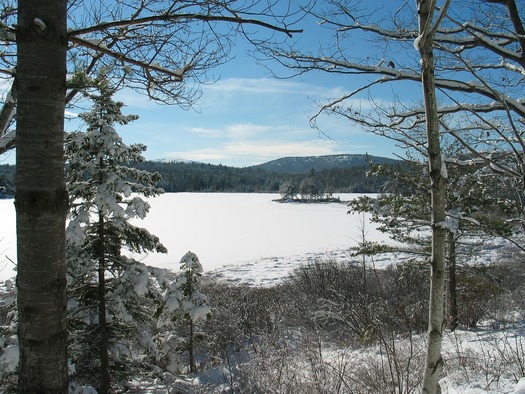 PHOTO: Maine is sitting pretty and setting the pace when it comes to meeting the goals of the Environmental Protection Agency's Clean Power Plan, which would require states to reduce carbon emissions from power plants 32 percent by 2030. Photo credit: tpsdave/Pixabay
January 15, 2015
PORTLAND, Maine – Maine is sitting pretty and setting the pace when it comes to meeting the goals of the Environmental Protection Agency's Clean Power Plan, despite the EPA's delay of the new rules.

The plan would require states to reduce carbon emissions from power plants 32 percent by 2030.

With Maine only having one coal-fired power plant and an emphasis on hydroelectric power, Rep. Sara Gideon, Assistant House Majority Leader, says that will be a breeze.

"So in fact, we can meet our state implementation plan for the Clean Power Plan by what we're doing right now," says the Democratic Party lawmaker.

The proposal has been criticized by the coal industry and Republicans in Congress, but supporters argue cutting carbon has economic and health benefits.

Gideon hopes states upwind of Maine will take the necessary steps to cut the pollution that prevailing winds carry over the state.

But she says Maine's location is a drawback.

"Because of where we sit geographically, some people call us 'the tailpipe of the nation,'" she explains. "The carbon emissions that are coming from other parts of the country – the Midwest, specifically – end up sitting right on top of us."

How did Maine get out in front? By joining RGGI, which stands for Regional Greenhouse Gas Initiative. It's a regulatory effort – pronounced Reggie - uniting nine Eastern states.

Gideon says its cooperative program caps and reduces CO2 emissions from the power sector.

"My understanding is that by our participation in RGGI, we actually will meet the standards that the Clean Power Plan demands of us," she points out.

Gideon says the state does pay a price for having set the pace in moving toward nonpolluting methods of generating electricity.

"We end up being really at an unfair competitive energy-price disadvantage, because while other states have continued to use this dirty fuel at a lower cost, we've really been more forward-thinking," she explains.

Gideon says in the long term, Maine will reap the rewards for this.