Report: Michigan Considered Among Worst States for LGBT Equality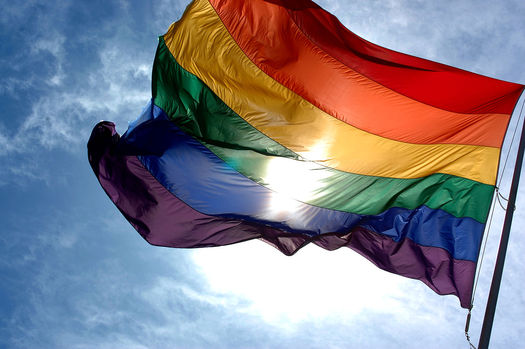 PHOTO: According to the Movement Advancement Project, LGBT Michiganders are put in economic harm through legal discrimination, a lack of family recognition, and hostile education and employment environments. Photo credit: Ludovic Bertron/Flickr.
February 3, 2015
LANSING, Mich. - Michigan is considered to be among the worst states for LGBT equality, according to a report examining the manner in which Michigan laws put LGBT residents in economic harm.

Researcher Naomi Goldberg with the Movement Advancement Project says the lack of employment and housing protections for LGBT individuals can affect their incomes and livelihood. She also notes same-sex couples do not have the legal rights afforded through marriage.

"We're taking about medical decision-making for their loved one, not being able to make a medical decision for a child if they can't secure a legal tie to that child, or being able to see that child if the couple breaks up," says Goldberg. "It really runs the gamut and affects virtually every aspect of someone's life."

There are about 290,000 LGBT Michiganders, and 18 percent of the state's same-sex couples are raising children. The report ranks Michigan among 15 states with low equality; 21 states are considered high equality for their laws.

Goldberg says several communities have passed ordinances prohibiting private employment discrimination based on gender identity or sexual orientation. But she says those laws only impact about 20 percent of Michigan residents.

"A state law would be incredibly useful in providing a climate that shows people are treated fairly at work and that they are treated based on the job," she says. "Not who they are or who they love."

Goldberg adds that policies that protect LGBT residents would be good for the state's economy, and for companies looking to recruit top talent.

"There's a case to be made that cultures of openness and diversity do foster innovation," she says. "We have lots of companies who are on the record saying diversity is good for business, and that being able to treat employees fairly is crucial in recruiting and retaining them."

Goldberg is working with the Michigan chapter of the National Association of Social Workers to advocate for policies in support of LGBT families, social workers and the clients they serve.
Mary Kuhlman, Public News Service - MI