Report Finds Toddlers, Teens Most at Risk for Medication Poisonings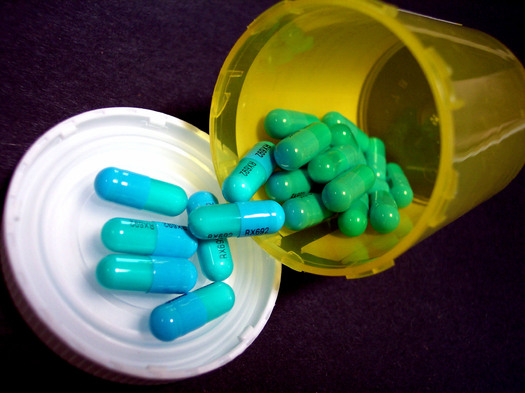 PHOTO: Itís National Poison Prevention Week, and a new report finds toddlers and teens are most at risk for medicine poisonings. Photo credit: cohdra/Morguefile.
March 18, 2015
SPRINGFIELD, Ill. - While medication plays an important role in management and prevention of pain, disease and other health issues, it also can be very dangerous in the hands of little ones.

A report released today from Safe Kids Worldwide revealed that 1- and 2-year-olds account for more than half of medicine-related calls to poison centers. Kate Carr, the group's president and chief executive, said a child's exploratory nature can lead to trouble.

"They are getting into things at a much higher rate than kids that are a little bit older," she said. "They're learning to walk, they're learning to climb, they're in a development stage where they're quite curious about putting everything into their mouth."

The report found that children under age 4 most often get into ibuprofen, multivitamins and diaper-rash products, which they sometimes find on the ground, a nightstand or in a purse. Carr recommended putting those and all other medicines up, away and out of sight.

The study found that teens experience a serious outcome from a medication poisoning more than six times more often than do young children. Carr said she suspects that's because many teens manage their own medicine and sometimes make mistakes. She encouraged parents to have a discussion with their teens about always following label instructions.

"Review those rules, teach them about how to take medication and then be sure that you're checking in with them on a regular basis to make sure they are following the protocol," she said, "whether it's over-the-counter or prescription medication."

Carr said common mistakes include doubling up on a forgotten dose or taking two medications with the same ingredient.

According to the study, medication misuse that resulted in the most serious medical issues included those used to treat mental-health conditions or attention-deficit hyperactivity disorder.

If a poisoning is suspected, Illinoisans can call the Poison Help line at 1-800-222-1222 for assistance.

This is National Poison Prevention Week.

The report is available online at safekids.org.
Mary Kuhlman, Public News Service - IL