Challenge to EPA Approval of "Hazardous" Herbicide in North Dakota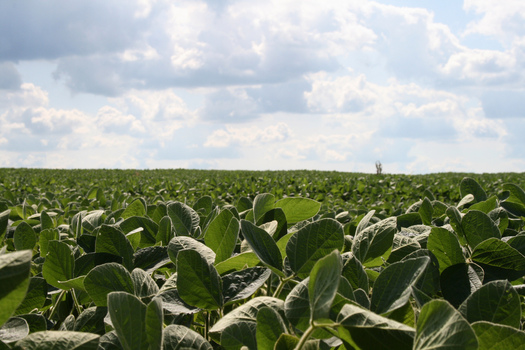 PHOTO: The EPA is being taken to court over its approval of an herbicide for use on genetically-engineered soybean and corn crops in North Dakota and 14 other states. The plaintiffs say Enlist Duo poses a threat to human health and endangered species. Photo credit: Jason Ippolito/Flickr.
April 21, 2015
BISMARCK, N.D. - A legal battle is being mounted against the Environmental Protection Agency (EPA) over its expanded approval of a new herbicide for use in North Dakota and other states across the Midwest. The herbicide from Dow AgroSciences is called Enlist Duo.

According to legal documents, Enlist Duo contains glyphosate and 2,4-D, which includes a component also found in the Vietnam War defoliant known as Agent Orange.

The Center for Food Safety is one of several organizations challenging the herbicide's approval, which staff attorney Sylvia Wu says isn't consistent with the agency's mission.

"There are many risks associated with the use of Enlist Duo, which is contrary to the agency's duty to ensure that its approval would not have adverse effects," she says. "The human health and environmental harms are the reasons we are challenging this decision."

Dow AgroSciences describes Enlist Duo as a "powerful tool for fighting hard-to-control weeds," that features a minimal amount of odor and less "potential for drift."

Marcia Ishii-Eiteman, senior scientist with the Pesticide Action Network, says this powerful herbicide cocktail will have serious impacts on groundwater, endangered species and those who live and work near fields where it's applied.

"Two 4-D has been linked to birth defects, developmental harm and endocrine disruption, as well as cancers like non-Hodgkin's lymphoma," says Ishii-Eiteman. "Now we have the new finding from the World Health Organization that glyphosate is considered a probable carcinogen."

The Pesticide Action Network, Center for Food Safety and other members of the coalition had challenged the use of Enlist Duo when it was initially approved for use on genetically engineered corn and soy crops in six states. This latest motion comes as the EPA has expanded where the herbicide can be used to another nine states, including North Dakota.