Food Deserts and Food Swamps: A Health Crisis in Ohio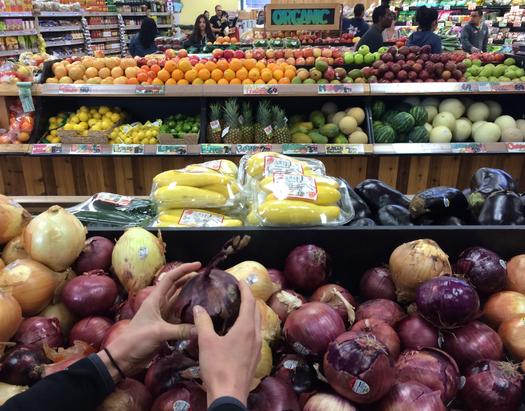 PHOTO: It's estimated more than two million Ohioans live in areas known as food deserts, with few grocery stories and minimal fresh and affordable food options. Photo credit: James Seeman/Morguefile.
July 6, 2015
COLUMBUS, Ohio – Fast food restaurants, gas stations and corner drug stores are all convenient places to grab a quick bite to eat, but for many Ohioans, it's the only nearby food source.

According to the Center for Health Affairs, more than two million Ohioans live in areas under-served by grocery stores known as "food deserts." Kirstin Craciun, community outreach director with the center, says food desert residents face significant health consequences without access to healthy and affordable food.

"There's a lot of diseases that we know are impacted by the food choices that people make," she says. "Some of those are impacted by the food options that are at their disposal, and also, the affordability of those food options."

Craciun says the food choices available in food deserts often lack nutritional value and are high in sugar, salt, fat and calories. And she says those living in food deserts also face a higher rate of food insecurity.

So-called "food swamps" are also an issue. Craciun says that's the term for areas with an overabundance of fast food and other unhealthy food options.

"It could be urban areas where every half-block you see a McDonald's or a Burger King," she says. "You see some corner stores, but you're not seeing any grocery stores that are sprinkled throughout those areas."

In Ohio, Craciun says many hospitals are working to combat the problem by promoting healthy eating through workshops, farmers markets and mobile food markets. She says other organizations are also stepping up.

"Community development corporations, public health departments, planning departments, schools," she says. "There are a lot of people trying to tackle this issue, and the more we can work collaboratively, the better outcomes we'll have for folks in our communities."

The Ohio Healthy Food Financing Task Force is advocating for a program to provide grants and loans to fresh food retailers for building or expanding grocery stores to improve healthy food options for communities around the state.
Mary Kuhlman, Public News Service - OH