TN Retreat for Arthritic Children: Camp AcheAway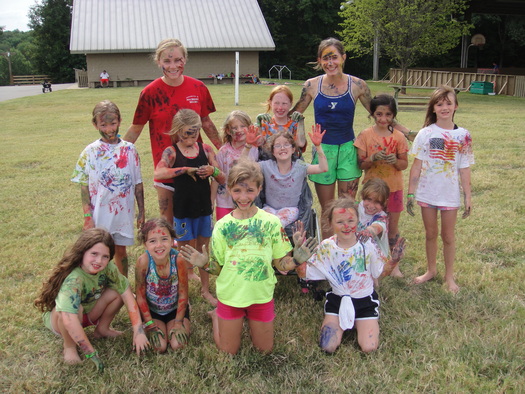 PHOTO: Some children in Tennessee are getting some much needed summer fun this week at a camp that caters to those who have juvenile arthritis. Photo courtesy of the Arthritis Foundation.
July 13, 2015
NASHVILLE, Tenn. – They deal with health issues that most of their peers don't understand, but this week children in Tennessee with juvenile arthritis are just being kids at a place called Camp AcheAway.

The camp in Nashville offers traditional activities, including campfires, swimming and nature hikes, and is focused on what the children can do, not what they can't manage.

Among those attending is the daughter of Trish Bryant of Murfreesboro, who says the camp provides a safe place for children with juvenile arthritis to be themselves and have fun.

"They know they have a disease, but it's being around others like them that deal with the same struggles and have the same issues, to know they're not alone," she says.

Juvenile arthritis or JA is not a disease itself, but an umbrella term used to describe the many autoimmune and inflammatory conditions that can develop in people under age 18.

Nationwide, about 300,000 children are affected, including 6,000 in Tennessee.

While the various forms of JA often share many commonalities, such as joint swelling, pain and stiffness, Bryant explains each type has its own concerns and symptoms, putting added significance on early diagnosis.

"And I'm an advocate for that because our daughter went 10 years without diagnosis," she explains. "Because of that, she has more difficulties than most at her age.

"So, if you catch it early and you start treatment, there's a better chance for them to slow the progression before the damage occurs."

No known cause has been pinpointed for most forms of juvenile arthritis, although research points toward a genetic predisposition that can be triggered by other factors.