Pope's Visit Shines Spotlight on Prisons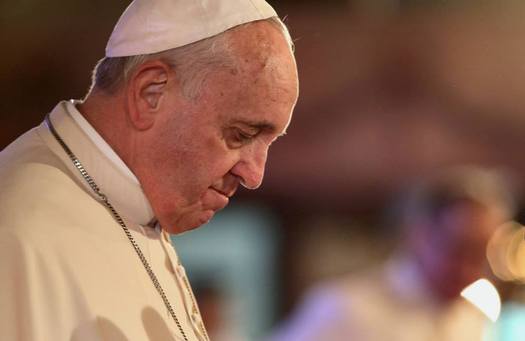 Pope Francis also has visited prisoners in Italy and Bolivia. Credit: Benhur Arcayan/commons.wikimedia.org
September 25, 2015
PHILADELPHIA - Pope Francis will visit a Philadelphia prison Sunday, drawing attention to mass incarceration and the need for criminal-justice reform.

Philadelphia pioneered prison reform as early as the 18th century. Ann Schwartzman, executive director of the Pennsylvania Prison Society, which was founded in 1787, said the papal visit will help open the door on what has traditionally been a closed system, "looking at what are the best practices across the world, what does make the most sense, and bringing that element of humanity right into the prisons as he visits."

The pope will visit the Curran-Fromhold Correctional Facility, Philadelphia's largest prison, with beds for up to 3,000 inmates. More than half of those held in the facility have not been convicted of a crime but can't afford bail while they await trial.

With more than 2 million people behind bars, the United States has the largest prison population in the world. Schwartzman said she believes that the entire criminal-justice system needs to be examined.

"We need to look at sentencing, who we're incarcerating, conditions inside when people are incarcerated," she said, "and we really need to look at what we're doing to help people when they come back out."

Last July, President Obama visited a federal prison in Oklahoma as part of his efforts to call attention to the need for criminal-justice reform.
Andrea Sears, Public News Service - PA