Disability Advocates: Require Uber to Serve People with Disabilities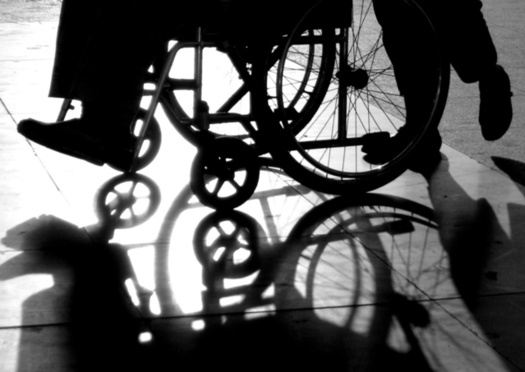 Uber is facing a slew of lawsuits by disability advocates claiming the company is in violation of the Americans with Disabilities Act. Credit: Anders Wiuff/freeimages.com

September 28, 2015
NEW YORK - Uber is under fire from those who accuse the ride-hailing service of violating the Americans with Disabilities Act. Several lawsuits claim the company rejected guide dogs for the blind and passengers in wheelchairs.

And a group of cab drivers just filed a lawsuit against New York City claiming a requirement for taxi companies to provide wheelchair accessible cabs causes them to lose money to Uber, which isn't subject to the same mandate. Disabled in Action vice president for public relations, Jean Ryan, says Uber's policies are an insult.

"I have tried twice to get Uber and neither time could I get a ride," Ryan says. "I use a motorized wheelchair and I could not get it into a regular sedan."

Lawyers for Uber argue the company isn't responsible for upholding the Americans With Disabilities Act because it doesn't own its cars.

Instead, they argue the company's contractors, the drivers, are responsible. The federal law requires all transportation providers to accommodate wheelchairs if the equipment can be stowed in the vehicle. The drivers must also accommodate passengers with service animals.

Ryan would like to see Uber retrain drivers instead of firing them and beyond that, she'd prefer Uber, and taxi companies of all sorts, go beyond the current legal requirements.

"We would like to have all the vehicles be wheelchair accessible," Ryan says. "Not a small percentage but all of the vehicles be wheelchair accessible."

She says this would help cut the cost of wheelchair accessible cars and equipment because prices would drop as demand rose.

Uber is currently fighting three lawsuits related to the ADA, in California, Texas and Arizona. In its defense, the company says it has launched new features in several cities that let people request extra assistance or wheelchair-accessible vehicles.