Wyoming Lawmakers Consider Bill to Resist Federal Clean Power Plan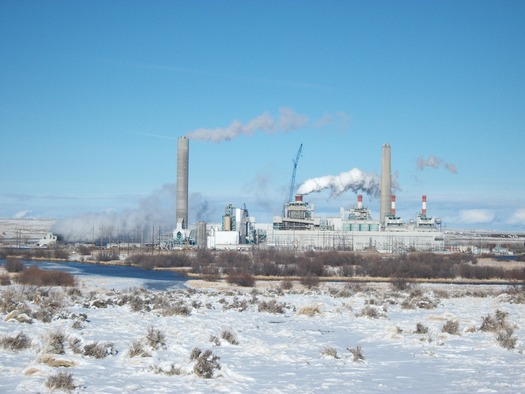 The coal-fired Dave Johnston Power Plant in Glenrock, Wyo. Credit: Powder River Basin Resource Council.
October 23, 2015
CHEYENNE, Wyo. - A group of lawmakers in Cheyenne is meeting today to discuss a bill that would block implementation of the federal Clean Power Plan in Wyoming unless it is approved by the state Legislature - which is considered unlikely - or the plan's legality is upheld in the courts.

Wyoming is one of 15 states suing to stop the Clean Power Plan, which sets limits on emissions from coal-fired power plants in order to slow climate change. The Joint Minerals, Business and Economic Development Interim Committee is considering a draft of the bill today.

Shannon Anderson, organizer for a citizens group called the Powder River Basin Resource Council, said Wyoming shouldn't gamble on the outcome of the court case.

"If the state doesn't move forward with doing our own plan, it's very likely that EPA and the federal government would have to step in and do a federal plan for Wyoming," she said. "That is not something anybody wants."

Wyoming is heavily dependent on coal-fired power plants for its energy, and the coal-mining industry is a major economic driver.

Anderson said the state should embrace the Clean Power Plan but try to soften its impact.

"We want to develop an implementation plan that is gradual and smooth," she said, "and while it takes the aggressive steps we need to to address carbon pollution, it also maintains our economic leadership here in the state."

The bill also would forbid any regulations that require utilities to purchase power from renewable sources, mandate energy savings or reduction from utilities or the public, or set up a carbon trade program.

A draft of the bill is online at legisweb.state.wy.us.