Uber and Lyft to Get Green Light to Operate Upstate?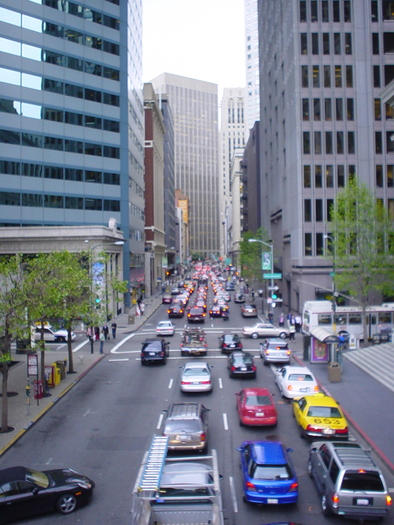 Lawmakers in Albany have proposed new measures that would allow ride-sharing companies to expand into the rest of New York. Credit: Drew Mauck/FreeImages.com.
October 27, 2015
ALBANY, N.Y. – Lawmakers in Albany have introduced several bills that would allow ride-sharing companies like Uber and Lyft to do business north of New York City, which is currently the only area of the state where those companies can operate.

Legislation co-sponsored by Assemblyman Kevin Cahill, D–Ulster, would change state insurance laws and allow app-based companies to pass along company insurance policies to their drivers. Cahill says the company policies would cover specifics not covered in drivers' personal insurance policies.

"The policy that would be authorized under the law is a policy that would be obtained by the transportation network company and passed on to the drivers," says Cahill. "As opposed to a separate policy that would be a rider on their existing accident and liability policy."

Taxi associations across the state have been resistant to similar measures, and say taxi-apps should have to follow the same set of rules as other transportation companies. Assemblymember Cahill is also sponsoring a bill giving the Department of Motor Vehicles authority to oversee regulation of ride-sharing companies outside of New York City.

Uber says it is a technology company, not a transportation company, and requires new insurance laws and regulations that address its unique needs. Critics like Avik Kabessa of Livery Roundtable, which represents community companies, says two separate sets of rules and regulations should not exist for Uber and taxi companies, which he argues are all in the business of transportation.

"Here comes Uber allowed to do the same identical ride for similar, if not identical, money," says Kabessa. "But this time the driver is not vetted, he's not checked, he's not finger-printed and the vehicle is not inspected. We're saying this is just an impossibility."

According to Uber, the legislation would help it expand into areas like upstate New York, and adds it would bring a potential economic boost.
Nia Hamm/Tommy Hough, Public News Service - NY