Youth Locked Up: Getting Kids out of Adult Prison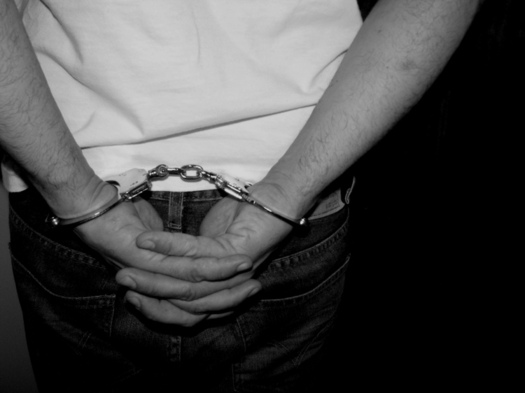 No matter the offense, 17-year-olds in Michigan are automatically tried as adults. (VIctor/Flickr)
December 22, 2015
LANSING, Mich. - Efforts to change the experiences of young people in the juvenile-justice system are picking up steam in Michigan. Lawmakers recently held a hearing on the "Youth in Prison" package, which includes bills to change the way youth offenders are treated.

Carmen Daugherty, policy director of the Campaign for Youth Justice, said one change would end the practice of trying 17-year-olds as adults for all offenses, including typical crimes of youth such as theft.

"For any misdemeanor or nonviolent offense, or even those offenses that would be considered violent, they're all considered adult offenses in Michigan and in those nine other states," she said, "and those kids are all automatically placed in the adult criminal-justice system without any review from a judge."

The package of laws also includes legislation making it more difficult to waive youth into adult court for nonviolent offenses. Another provision would prevent those younger than age 18 from being placed in an adult jail or prison.

Daugherty said youth in adult prisons are at risk of violence, sexual assault and self-harm, and also face poorer outcomes as adults than do youth housed in more constructive correctional environments.

The Michigan Council on Crime and Delinquency's deputy director, Kristen Staley, said it's normal for young people to push boundaries, and adult correctional facilities that punish instead of rehabilitate are not appropriate places for youth.

"You see young people entering into solitary-confinement units because they act out, because they're still teenagers, and because they're exposed to traumatic experiences," she said. "It's a horrific thing and, thankfully, we have a big package of bills that are looking to stop that practice."

Some critics have argued that there is no clear funding to address the costs of the changes, but Daugherty said lawmakers should consider the long-term costs to victims, public safety, taxpayers and to the youth offenders.

"Kids who are transferred to the adult system are 34 times more likely to recidivate when compared to their counterparts in the juvenile system," she said, "and also times those kids who are transferred recidivate at a faster rate and sometimes at a more violent rate."

According to the "Raise the Age" campaign, more than 20,000 youths over the past decade had interaction with Michigan's adult justice system, and 95 percent were 17 years old at the time of the offense.

The bills are online at house.michigan.gov.