End-of-Year Appeal Demands Protections for Wolves in Oregon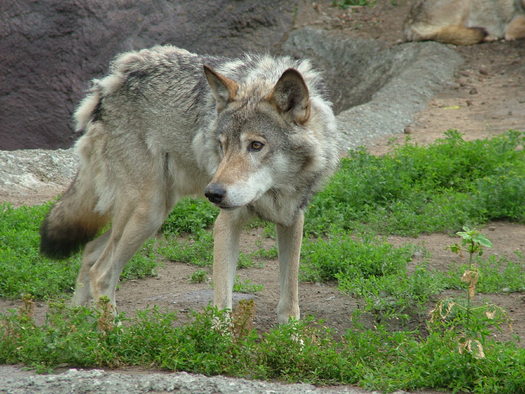 Three groups are asking that wolves be returned to Oregon's Endangered Species list. (jak/morguefile)
December 31, 2015
PORTLAND, Ore. - Wolves could get a fighting chance at a comeback in the New Year in Oregon, after three conservation groups filed a lawsuit this week asking that the state put wolves back on the Endangered Species list.

Early this month, the Oregon Fish and Wildlife Commission voted 4-2 to delist wolves. The groups contend there are roughly 80 wolves in just 12 percent of their suitable habitat in Oregon and they maintain that's not nearly enough to be considered recovered.

Nick Cady, legal director for Cascadia Wildlands, said a listing is the only type of protection that is certain.

"By statute, this decision has to be guided by science, and it's very clear that this decision was guided by the political winds of the governor's office and the cattlemen's associations in the state," said Cady. "And it really wasn't a decision based upon the scientific feedback that the department received or the public feedback."

The commission has said even with delisting, wolves still have some protections under state law, are never hunted for sport, and in the western two-thirds of Oregon, they remain on the federal Endangered Species list. Cascadia Wildlands, the Center for Biological Diversity and Oregon Wild are the groups that say those protections aren't enough.

Oregon law doesn't allow the commission to delist a species in only one portion of the state, and the Legislature could be asked to change that in the future. In the meantime, Cady said the groups are asking the Court of Appeals to reverse the commission's decision.

"What will happen next is, the agency will have to develop an administrative record," he said. "The due date is late January, but there'll likely be some extensions on that. So, the case will progress, but there's no strict deadline."

Cady said wolves have started to make a comeback in Oregon, but the commission's decision leaves only one established wolf pack under federal protection.