New Mexico Wildlife Group Protests Oregon Land Takeover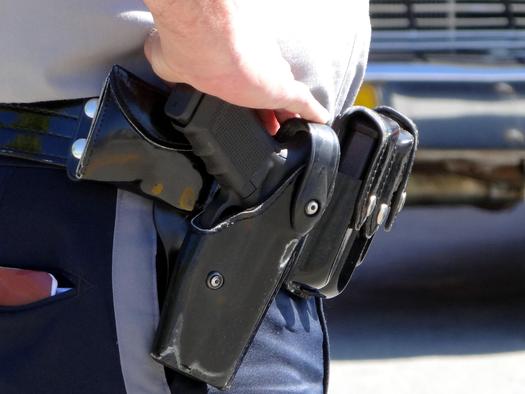 At least one New Mexico conservation group says the armed militia that took over over a national wildlife refuge is treading on other Americans' public lands and their right to enjoy them. (DodgertonSkillhouse/morguefile)
January 12, 2016
ALBUQUERQUE, N. M. – The director of the New Mexico Wildlife Federation traveled to rural Oregon this week to join a group of people protesting the armed takeover of the Malheur National Wildlife Refuge by a small band of armed men.

The occupation is entering its second week near the small town of Burns, Ore.. Garrett VeneKlasen, who heads the New Mexico outdoors group, called the people holding the refuge "extremists," who are breaking the law and need to leave.

"These guys have seized this place, they have commandeered a very precious public resource; they've intimidated the community, they've shut the schools down," said VeneKlasen. "And it's time to call them out for what they are - they are lunatic, fringe people that are misguided."

VeneKlasen said the protesters do not speak for the majority of Americans, nor for New Mexico's outdoor sports enthusiasts.

The self-styled militia took over the wildlife refuge on Jan. 2, over what they call "tyranny" by federal officials, for jailing an Oregon rancher and his son for illegally burning more than 100 acres of federal land.

VeneKlasen explained he made the trip because he's afraid if the protesters in Oregon aren't challenged, the same type of takeover could happen in places like New Mexico.

"I'm a sportsman and I love the outdoors, and I love my public land," he said, "and these lands in Oregon are just as much mine as they are anybody else's. They belong to the American people, and it's important to take a stand as an American citizen and speak up, and push back on the bullies."

Law enforcement officials, including the FBI, are investigating the takeover but have not made any effort to date to retake the refuge. Late last week, the Oregon governor also asked the occupiers to leave.


Mark Richardson, Public News Service - NM