AARP: Wisconsin Cares Legislation Helps Caregivers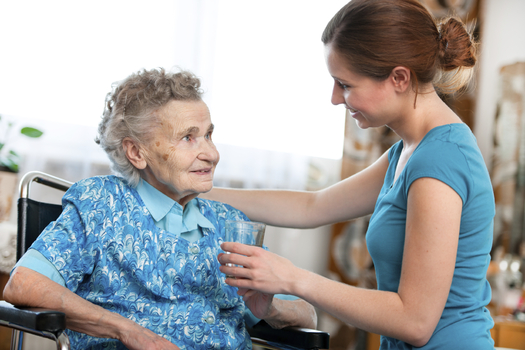 New bipartisan legislation recently introduced in Wisconsin will be very beneficial to the state's caregivers and their families, says AARP. (AlexRaths/iStockPhoto.com
January 25, 2016
MADISON, Wis. – About 578,000 family caregivers in Wisconsin help family members or loved ones deal with the activities of daily living.

Particularly challenging are family members with Alzheimer's or some form of dementia.

A series of nine bills recently introduced by a bipartisan group of lawmakers, collectively known as Wisconsin Cares, will help provide more resources to provide care for loved ones as they age, says Helen Marks Dicks, state issues advocacy director at AARP-Wisconsin.

"People are very concerned about the aging population and what it does to our various programs and what it does to our society, because of the shifting demographics, and I think this is a first attempt to address some of those problems," she points out.

The proposals call for spending an extra $1 million in respite care to help families that could use a break from their daily care of loved ones, money to fund four dementia-care specialists in sparsely populated parts of the state, to train more specialists for mobile crisis teams, and to fund more research.

According to Dicks, the Wisconsin Cares legislation has both political parties working together, because this is an issue that affects everyone.

"Alzheimer's isn't going to get all of us but aging will, hopefully, so it was good to see such a strong bipartisan effort," she says. "And I think everyone on the committee had in some way in their own life been affected by these issues."

Dicks says family caregiving for relatives with disabling or serious health problems is nearly universal today, and the legislation addresses such things as respite care, dementia care specialists and access to caregiver resources.

She says the legislation is not the ultimate cure, but rather the start of a process.

"Where we keep looking at both the positives and negatives of an aging population and how we're going to deal with them as a society," she stresses. "And this is very helpful for people who are trying to deal with their family members and keeping them out of institutions and involved in the community."



Tim Morrissey, Public News Service - WI