Environmentalists Concerned by DEP Response to Coal Mine Damage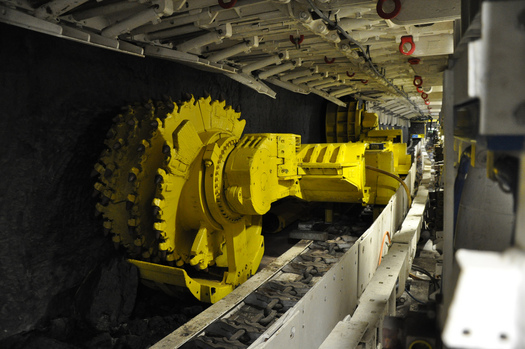 Longwall coal mines can cause significant surface damage. (Helen Simonsson/Flickr)
February 11, 2016
WASHINGTON, Pa. - Environmental groups say Pennsylvania's Department of Environmental Protection (DEP) isn't up to the job of preventing and restoring damage from underground coal mining.

The DEP's response to a University of Pittsburgh report that found gaps and errors in the agency's data was the subject of a recent meeting of the citizen's advisory council.

Patrick Grenter, executive director of the Center for Coalfield Justice, says with dozens of staff vacancies, the DEP coal-mining department just doesn't have the staff to do its job.

"They are just buried in paperwork," says Grenter. "And they're struggling to keep up with their day-to-day responsibilities, let alone taking any sort of comprehensive view of the program."

The DEP says it is taking steps to improve data handling and information systems. But Grenter points to one mine in Green County that had violated the Clean Water Act more than 800 times in five years, without a single notice of violation or penalty.

"And quite frankly, it seemed to us that DEP hadn't even reviewed these files," says Grenter. "They didn't seem to even understand just how negligent this operator was."

Grenter says part of the problem is funding. He thinks the state, from the governor on down, needs to give the DEP the resources it needs to get the job done.

But he maintains the agency itself has to overcome what has become normalized over the years.

"The destruction of streams, the absence of meaningful enforcement actions, and really, acquiescence of all operations to the will of the coal industry," Grenter says.

The University of Pittsburgh report, which covers the years 2008 to 2013, is the fourth in a series of five-year reviews mandated by a state law known as Act 54.