MN College Students to Get Extra Financial Help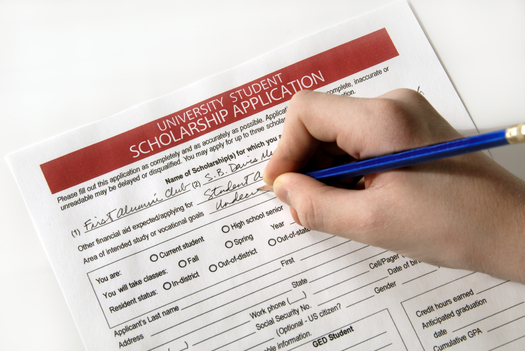 Thousands of Minnesota college students will get about $200 in extra grants. (iStockphoto)
February 17, 2016
ST. PAUL, Minn. - As college student debts continue to climb across the country, Minnesota is giving thousands of students a little extra financial help.

The state is awarding 95,000 students an extra $200 grant increase this year. The extra money is coming in part from a drop in the number of students enrolling in public colleges and a recent bump in the federal Pell grant.

Larry Pogemiller, commissioner of the Minnesota Office of Higher Education, said low-income and middle-class students could use the extra resources.

"This should help with their purchase of books and materials, which usually run somewhere about $1,000 per student over the course of a year," he said. "And so, hopefully this will just soften that impact a little bit for most students."

According to the Project for Student Debt, Minnesota has the fifth-highest debt ranking in the nation. Most state students leave college with more than $31,000 in financial burdens.

The Minnesota State Grant Program has awarded up to $180 million to students in need. With a drop in enrollment, Pogemiller said, the program had about $12 million left over, which now is being redistributed to students who qualify. So why the drop in enrollment? Since the economy is doing better, Pogemiller said, fewer students are signing up for community college.

"We're basically at about 3.5 percent unemployment rate now in Minnesota," he said. "It's a natural cycle; when the economy's going well, enrollments tend to be a little down at particularly the two-year colleges."

According to a statement from Gov. Mark Dayton's office, he and state lawmakers have set aside an extra $125 million in the Minnesota State Grant Program over the past five years.

Information on the Project for Student Debt MN is online at ticas.org.
Brandon Campbell, Public News Service - MN