Juvenile Probation Split Considered for L.A. County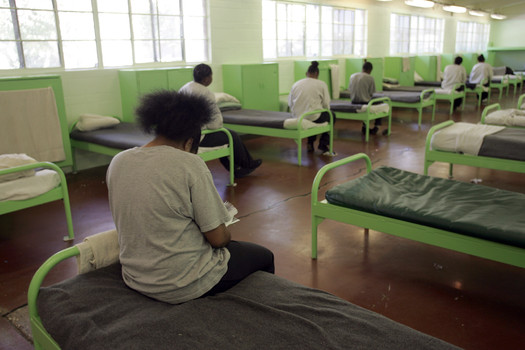 Juvenile-justice advocates are praising Los Angeles County supervisors, who decided this week to study creating a separate juvenile probation department. (Youth Justice Coalition)
February 19, 2016
Advocates for juvenile-justice reform are hailing this week's decision by the Los Angeles County Board of Supervisors to study splitting the county Probation Department into two agencies - one for adults and one for youth.

At any time, there are 17,000 young people on probation in California, with 2,000 locked up in juvenile hall or youth camps, although that number is down significantly in recent years.

Kim McGill, organizer for the nonprofit Youth Justice Coalition, said she wants the new agency to be called the Youth Development Department. She said it's critical to redirect the focus away from punishment toward developing kids' potential.

"Since the population is down," she said, "now is the time to close at least one of the juvenile halls and half of the camps, and move away from this addiction that we have in L.A. County to incarceration, and redirect those savings to the community."

McGill also would like to see better data collection and more diversion programs, and said a separate agency would do a better job of ensuring color-blind treatment for young people, 95 percent of whom are black and Latino.

Nate Balis, director of the Juvenile Justice Strategy Group at the Annie E. Casey Foundation, said the adult system, which he described as "very hands-off," won't help troubled kids turn their lives around.

"The system ought to be connecting them to school, connecting them to positive peers, ensuring that family relationships are strengthened," he said. "Access to positive supports and positive activities is just fundamentally different than what we would do for a 30-year-old."

The Los Angeles County Probation Department is the largest in the nation, with an $840 million budget. San Francisco County already has created a separate system for juveniles, and the new youth camps in Santa Clara County also have won praise from juvenile-justice advocates.