MI March Primary Nears: Candidates Urged to Speak Up on Social Security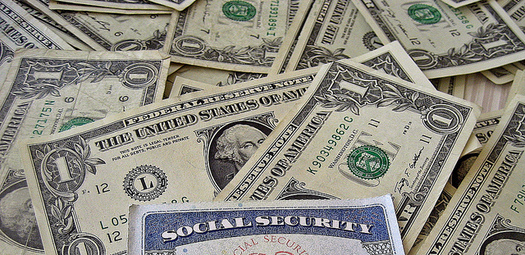 More than 2 million Michigan residents receive Social Security benefits.(401kcalculator.org/Flickr)
February 23, 2016
LANSING, Mich. - Michigan's March primary is right around the corner, and some voters say it's time for the presidential candidates to "Take a Stand" on the future of Social Security.

"Take a Stand" is the name of an AARP campaign encouraging White House contenders to go beyond soundbites and meaningfully discuss their plans for Social Security.

The most recent Social Security Trustees' report shows the program is solvent through 2034, and Lisa Dedden Cooper, manager of advocacy with AARP Michigan, explains without action, retirees' benefits will drop about 25 percent.

"The year 2034 sounds like it's a long ways off, but left on their own, Congress tends to wait until there's immediate crisis to do anything," says Cooper. "In this case, with Social Security, the longer leaders wait, the harder the problem will be to solve, and the less time workers will have to prepare for the future."

Over 2 million Michiganders receive Social Security, with an average yearly benefit of $16,000. Cooper says Social Security lifts more than 500,000 in the state out of poverty.

AARP is tracking information on Social Security plans put forward by the candidates online at 2016takeastand.org.

On the website, Cooper says folks can compare the pros and cons of each proposal and see how far each concept would go toward making Social Security solvent for the long term. She adds that's what AARP members have said they need to know.

"They're concerned about the economic security, not just of themselves, but also of their kids and their grandkids," says Cooper. "AARP's goal is to ensure that people who work hard and pay into the Social Security system will get the Social Security benefits they've earned."

Michigan's presidential primary is March 8, and all candidates on the ballot have set forth a plan for Social Security, with the exception of Donald Trump.

Mary Kuhlman, Public News Service - MI