As SCOTUS Hears Texas Abortion Case, Oregon Moves in Different Direction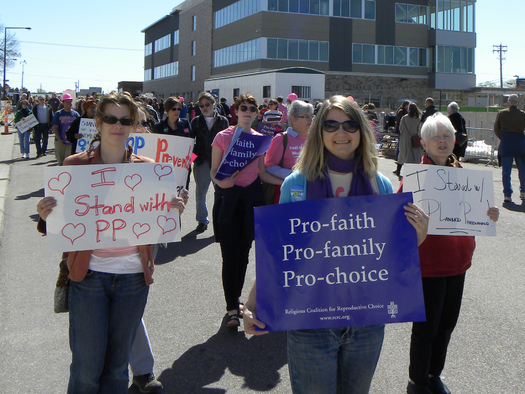 Although there are no restrictions on abortion clinics in Oregon, women sometimes have to travel hours to find clinics. (Fibonacci Blue/Wikimedia Commons)
March 2, 2016
PORTLAND, Ore. - The U.S. Supreme Court is hearing a case out of Texas today that could affect access to abortion in that state, and states across the country with similar laws will be waiting on the court's decision. However Oregon won't be one of them.

Twenty-four states have so-called TRAP laws that single out abortion clinics for regulation. Michele Stranger Hunter, executive director of NARAL Pro-Choice Oregon, said the Beaver State has moved in the other direction.

"We have no legal restrictions on access," she said. "That means there's no prescribed waiting periods for women who are seeking abortion. There's no mandatory counseling that's required to be read, which is done in some of the states."

Stranger Hunter said the biggest access issue is for Oregonians living outside of big cities. In 78 percent of Oregon's counties, where 31 percent of women live, there are no abortion clinics, and so women sometimes have to travel hours to find a facility.

Oregon lawmakers have been opening doors for reproductive health rather than closing them, Stranger Hunter said. A bipartisan bill that became law at the beginning of 2016 allows pharmacists to prescribe birth control directly to patients, if the pharmacist has received training to do so. Women also are able to purchase 12 months of contraceptives at one time instead of going back once a month to get a refill. However, Stranger Hunter added that the lack of clinics outside of Oregon's big cities could make it hard for women in rural parts of the state.

"You've got an access problem in terms of transportation," she said. "There's no public transportation, and just getting to a clinic is an ordeal."

Stranger Hunter said the One Key Question Initiative also has improved access. Initiative backers have encouraged primary-care doctors to ask women routinely if they plan to become pregnant in the next year, and offer contraception to prevent unintended pregnancies when requested. That way, women don't have to go to other doctors for their reproductive health-care needs.
Eric Tegethoff, Public News Service - OR