ND Tribal Leaders Backing BLM's Flaring Rules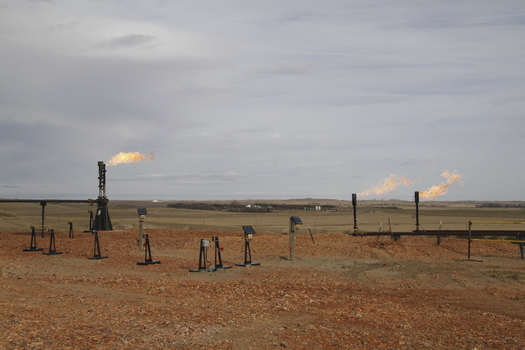 Some North Dakota tribal leaders are backing plans to clarify when oil companies owe royalties on flared gas. (iStockphoto)
March 3, 2016
BISMARCK, N.D. - As federal regulators consider new rules to curb gas flaring at oil wells on public and tribal lands, North Dakotans are being asked to weigh in at public meeting in Dickinson today.

In January, the Bureau of Land Management proposed the new regulations.

This comes after years of outcry from tribal groups who argue that flaring excess gas is both an economic and environmental waste.

Joletta Bird Bear, interim director of Fort Berthold Protectors of Water and Earth Rights (POWER), is supporting the new rules.

"If we can curtail health impacts to our generation and those coming behind us, we need to do that," says Bird Bear. "If there is revenue that's going up in smoke, we need to stop that practice."

She says the BLM's new rules will ensure that tribal land owners will be compensated for gas that is burned off. Opponents, including the American Petroleum Institute, say the tighter regulations could drive oil producers off federal lands.

The BLM reports that natural-gas flaring shot up more than 100 percent from 2009 to 2014, which was enough to power more than five million homes for a year.

Bird Bear says tribal governments also have lost out on at least $65 million in royalties, which could be reinvested in those communities.

"Our road systems have taken just tremendous degradation because of the heavy oil traffic," she says. "So, those road systems really would benefit from additional revenue from the BLM revision."

The public comment period on the BLM's new flaring rules lasts until April 8.

A final version is expected before the end of the year.