Tennessee Cities Top List: "Fattest Cities in America"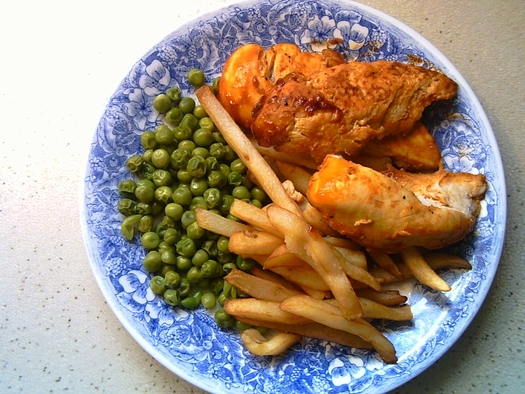 Tennessee's high rate of obesity is partially attributed to its traditional Southern fried and rich foods. (gracey/morguefile.com)
March 28, 2016
CHATTANOOGA, Tenn. - About one in three Tennesseans is classified as obese and a report released by survey company WalletHub names four Tennessee cities including Memphis, Chattanooga, Knoxville and Nashville in the top 15 of its Fattest cities in America list of 2016.

The analysis looked at the percentage of inactivity, amount of fruits and vegetables consumed and, of course, weight.

Chattanooga registered dietitian and nutrition therapist Pam Kelle says while survey results like this may accurately indicate a societal challenge, they can be harmful to individuals who are actively battling a weight problem.

"How can we educate and teach people about healthy living and the risk of obesity without making people feel judged and yet one other thing for people to be looked down upon by size," Kelle says.

According to a separate analysis by the United Health Foundation, physical inactivity decreased in Tennessee by 28 percent in the last year.

Kelle says a contributing factor to battling obesity in parts of Tennessee is the number of "food deserts" in urban areas that lack access to affordable and accessible healthy food. They are often located in low-income areas.

Kelle acknowledges much of the obesity issue in Tennessee and other Southern states could be born out of a cultural love of fried and rich food. She adds healthier choices start with small steps.

"Try to talk within the family unit about making small changes overall and it might be meal by meal," she says. "It might be 'let's have dinner at home three times a week.' But I think looking at your own plate and your habits and thinking about hunger and fullness. Little bitty changes can make a big difference."

Other diet changes you can make include selecting lean meats, replacing fat-laden dips and sauces with things like hummus, guacamole and Greek yogurt, and increasing the number of "whole foods" you consumer daily.