Clean Energy Rally Today to Counter Montana Energy Conference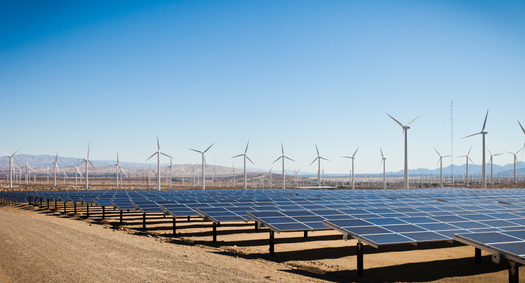 Clean energy advocates are holding a rally in Billings ahead of Sen. Steve Daines' Montana Energy conference. (adamkaz/iStockphoto)
March 29, 2016
BILLINGS, Mont. - Advocates for renewable energy are rallying in Billings today just ahead of a three-day Montana Energy conference sponsored by Sen. Steve Daines.

The clean energy rally is sponsored by the Northern Plains Resource Council. Ben Reed, a member who owns a local solar business, Winpower West, says Sen. Daines' conference is too focused on fossil fuels.

Instead, Reed would like more emphasis on such renewable options as solar and wind power, and energy efficiency. He also would like to see changes in state policies that he believes hamper the solar industry.

"We have policies in our state right now which very much restrict what we can do," says Reed. "We could be doing much more at lower cost if they would remove some of those restrictions."

As an example, Reed cites a rule that says you can only connect a solar system to one meter, which presents a problem on ranches or apartment buildings that have multiple meters.

Speakers at the rally include a minister, a rancher and a Billings college student. Daines' energy conference is cosponsored by the Montana Petroleum Association and the Montana Coal Council.

Reed says he's glad to see the senator is focusing on energy solutions, but feels the state needs to move forward with renewables because coal is a fuel of the past.

"The marketplace says 'no.' There is something better, something lower cost, something cleaner," he says. "We want to do that."

Reed notes that nationwide, coal employs fewer than 70,000 people, whereas solar employs 210,000 workers. Yet, solar only makes up one half of one percent of all energy production in the U.S., so it has high potential for growth.

The clean energy rally starts at 12:30 p.m. at the Yellowstone County Courthouse.
Suzanne Potter, Public News Service - MT