STD Awareness Month: Urging Young North Dakotans to Talk, Test, Treat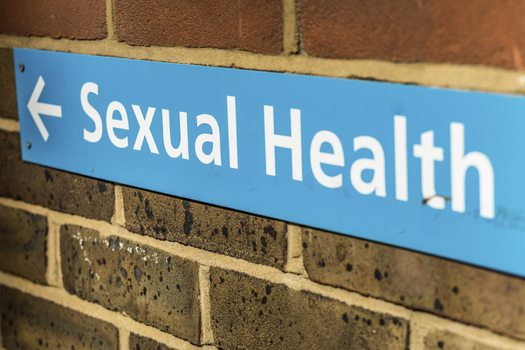 With April being STD Awareness Month, state health officials are urging sexually active North Dakotans to take simple steps to protect themselves. (iStockphoto)
April 6, 2016
BISMARCK, N.D. - April is STD Awareness Month, and the North Dakota Department of Health is urging residents to safeguard themselves through some simple steps: Talk. Test. Treat.

According to the latest numbers, incidents of sexually transmitted diseases, such as chlamydia, gonorrhea and syphilis, steadily rose in North Dakota from 2009 to 2013. The bulk of those cases affect people younger than age 24. STD prevention coordinator Sarah Weninger at the department's Division of Disease Control said the uptick in cases could be because more people are living in the state, and added that that's increasing the need for young people to take caution when being sexually active.

"Using condoms consistently, also limiting the number of sex partners that a person has," she said. "The more people you have sex with, the more likely you are to get an STD. And simply being tested."

The department recommends that all women younger than 25 should get tested yearly, regardless of any risk factors. Weninger said by talking openly with a partner or a health-care provider, people can better spot risks for certain STDs and prevent spreading them to others.

While talking with sex partners or a doctor is a good first step, Weninger pointed to testing as the only surefire way to know if you have an STD. She also warned that because many of these diseases do not show symptoms, the risk for long-term negative health effects can be high.

"We see the majority of STD cases in North Dakota in people under the age of 29, so people might not know that they have them," she said. "But for women, women can have some pelvic pain, and they can lead to infection and that can lead to infertility."

According to the Centers for Disease Control and Prevention, reports of cases of chlamydia, gonorrhea and syphilis have been increasing nationally for the first time since 2006.

More information is online at health.nd.gov. State STD data for 2013 is at ndhealth.gov.