Climate Change: Women's Voices Should Be Heard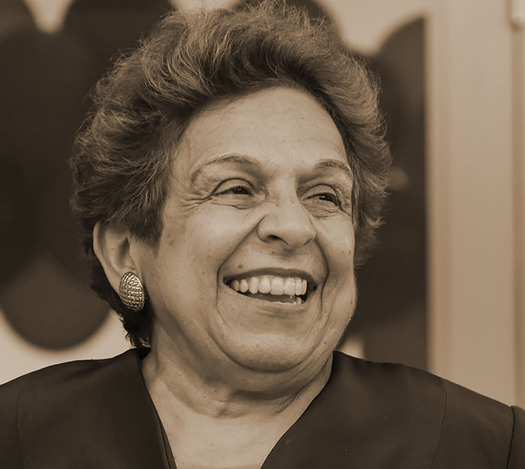 Clinton Foundation Ppresident and former UW-Madison chancellor and HHS Secretary Donna Shalala will be the keynote speaker at a global summit in Madison. (UW-Madison)
April 13, 2016
MADISON, Wis. - Global climate change is a critical issue that needs more leadership from women, according to Lori DiPrete Brown, associate director of the University of Wisconsin-Madison Global Health Institute. That group, and a number of others, are sponsoring the 2016 Global Summit for Women, which will take place on the UW-Madison campus Thursday) through Saturday.

Brown said women need to play a much larger role in discussion of solutions to the problem of global climate change.

"Women should be equally in the room as leaders, as scholars, as politicians - all the ways that people lead, if we're really going to get this right," she said. "It's all about what women experience, how women can be drivers for change, and how women can be leaders for change."

The summit, which involves several international women's leaders, is open to the public and will cover a number of topics. The theme of the summit is the junction of women, gender and social justice. The event also will be shared internationally through a free live stream on the internet.

Brown said one of the themes of the summit will be the importance of the role of women in leadership positions in Wisconsin, the nation and the world.

"We think about it as a right of women, by virtue of their humanity, that they should have this equality," she said, "but also, if women are not enfranchised with equality as leaders, the leadership that happens will not be as effective for finding the kinds of creative, transformative solutions to the challenges in the world."

The keynote speaker of the summit will be Donna Shalala, former UW-Madison chancellor and former secretary of Health and Human Services, who now serves as president of the Clinton Foundation. Another featured speaker is a well-respected humanitarian advocate from Zimbabwe, Tererai Trent.

Brown said women will leave the summit with useful information.

"It's sort of a dissemination or diffusion of things that work," she said, "so that when you're at an institution of higher ed, sort of the thought leadership part of what you do because people really do care and learn, and then, based on that, do new things, or do the things they're doing differently."

Complete information about the summit is online at womenstudies.wisc.edu.