Regular Registration for Montana Primary Election Ends Monday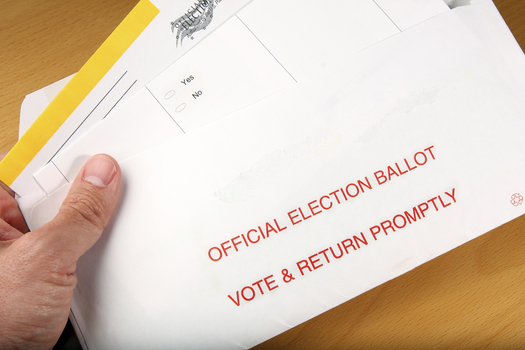 The regular primary registration deadline in Montana is Mon., May 9. (svanblar/iStockphoto)
May 6, 2016
HELENA, Mont. - The primary election is coming up in about a month, on June 7 but the deadline for regular voter registration is this Monday, May 9.

Montanans can find their polling place or print off registration forms from the Montana Conservation Voters website mtvoters.org then mail or take them to their county elections office by Monday.

The form also can be filled out online at RegisterToVote.mt.gov but must still be signed at the county elections office.

Juanita Vero, board chair for Montana Conservation Voters says elections in this state are often won or lost by a razor-thin margin, so high voter turnout is crucial.

"Montanans need to know that their voices are important and have the right to be heard," Vero says. "It's important that voters know their options and that they are registered to vote. Whether people vote by mail or vote at the polls, some of these races are decided by a handful of votes, so every vote really does matter."

Registering before May 9 ensures you'll be able to vote at your local polling place. Late registration begins on Tuesday, May 10 and goes right up to Election Day.

Montana sends 27 delegates each to the Democratic and Republican Party conventions this summer. But Vero says people need to keep in mind, the presidential contest is just one part of the ballot.

"So, we have some important races to be determined," she says. "We have primary races, your Senate or House district, Public Service Commission; of course, governor."

To vote in Montana you have to register, be 18 years old before the next election, be a U.S. citizen, and have lived in the state for at least 30 days. The General Election will be Tuesday, Nov. 8.
Suzanne Potter, Public News Service - MT