MN Family Caregivers to Get Better Training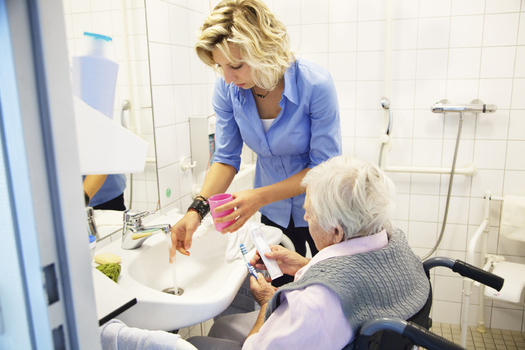 Gov. Dayton is expected to sign a bill into law this week to ensure family caregivers get more training when patients are discharged from the hospital. (iStockphoto)
May 9, 2016
ST. PAUL, Minn. - Family caregivers in Minnesota are poised to get some extra help now that the State Legislature passed a bill known as the CARE Act.

The bill is heading to Gov. Dayton's desk. If he signs it, the new law will require hospitals to provide more training to in-home caregivers once a patient is discharged.

AARP Minnesota volunteer Sandi Hagglund was a 24-7 caregiver for her husband until his death. If the law had been in effect then, she says she could have avoided the anxiety that came from not getting instructions on how to properly care for him after surgery.

"When you're a caregiver, you're looking at so many major decisions," says Hagglund. "And if something like this can be avoided, it takes away one of the stressors and that's what caregivers need."

After passing the Senate last year, the CARE Act sailed through the House last week with a unanimous vote. Supporters say the bill will help reduce hospital readmissions, which could end up lowering future medical costs to the state.

As the state's aging population continues to grow, AARP Minnesota communications director Seth Boffeli says more people are expected to rely on family members as unpaid caregivers.

He says arming them with more training from medical professionals will help ensure they correctly administer medications and other types of care needed by older family members.

"Caregivers are performing more and more complex medical tasks that used to be provided by an at-home nurse," says Boffeli. "If we're going to ask them to do more, we need to better prepare them."

Boffeli predicts Gov. Dayton will sign the bill this week, with the changes slated to go into effect at the start of next year. AARP says more than 20 states have passed similar CARE Act legislation.