Controlling a Minority? "Bathroom Bill" Opponents in Michigan Speak Out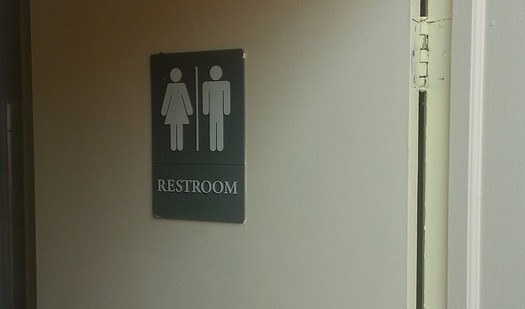 Opponents argue that transgender bathroom bills are an attempt to control a minority population. (Pixabay)
May 10, 2016
LANSING, Mich. - Supporters of LGBT equality say it's time to stop gender identity-based discrimination in Michigan and around the country.

North Carolina's new law banning people from using public restrooms that don't correspond to their birth gender is now the subject federal litigation, but has spurred talk of a similar bill in Michigan.

Heather Simpson, chair for Women in Learning and Leadership at the University of Michigan and an ally for transgender Michiganders, feels "bathroom bills" are an outrageous attempt to control a minority population.

Simpson argues it's all based on the false notion that a male dressed as a female would assault someone.

"As if these bathroom bills would prevent that. It doesn't, nor has there been evidence to say that trans people do these things," says Simpson. "So, what is it really about? That's something that people really need to think about."

Not long after North Carolina's bill passed, Michigan state Senator Tom Casperson (R-Escanaba) indicated he'd introduce similar legislation for students in Michigan.

The Michigan Department of Education is considering new policies to create a safer school environment for gay, lesbian, bisexual and transgender students.

Public comments on the proposal are being accepted through tomorrow, May 11.

As the parent of a transgender teen who is transitioning, Ann Anglim of Fenton says her family was personally affected by the North Carolina law, when they chose to stop in South Carolina on a trip home from Florida.

"Our entire family had to get out and go to the bathroom, gas up, whatever, because my child would not be able to go to the bathroom in North Carolina," says Anglim. "And that's pretty sad, that we're trying to discriminate for somebody that needs to go to the restroom."

Terri Sue Dinsmore of Genesee County works with teens who are LGBT and gender nonconforming, and says they face enough discrimination.

"The transgender population and the LGBT population is already more targeted for bullying in schools as it is," says Dinsmore. "And then, you make the student go into a bathroom other than how they identify, you're just subjecting them to bullying and harassment."

Part Two of this series, on Tuesday, examines other prejudices facing the LGBT community in Michigan.
Mary Kuhlman, Public News Service - MI