CT Homeless Count Continues to Fall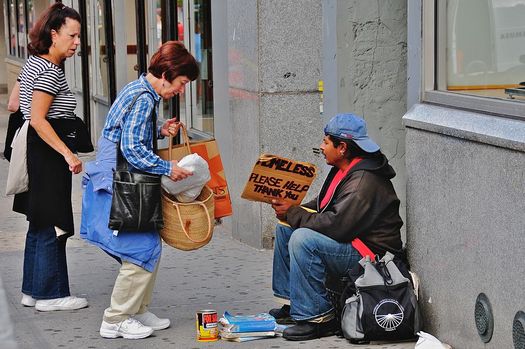 The number of homeless in CT has dropped 4 percent since 2007. (Ed Yourdon/Wikimedia Commons)
May 12, 2016
HARTFORD, Conn. - Connecticut continues to make progress toward ending homelessness, according to the latest count. The annual survey, released Wednesday, showed a decrease of almost four-percent in overall homelessness compared to last year. That's the lowest since the statewide counts began in 2007.

According to Lisa Tepper Bates, executive director of the Connecticut Coalition to End Homelessness, the reduction in the number of chronically homeless individuals was even bigger.

"We have made significant progress in housing those who are longest-homeless and highest-need and we've seen a 20 percent drop in that population," she said.

In February, the federal government confirmed that Connecticut had achieved the first goal of the national "Zero: 2016" campaign: ending homelessness among veterans.

As the state attempts to close a looming budget gap, Bates said continuing to invest in ending chronic homelessness, the second goal of that campaign, can help. She points out that those individuals tend to cycle in and out of expensive public services like emergency rooms, in-patient hospitalizations and jails.

"When we house those who have experienced chronic homelessness, we save up to 70 percent of the costs that our communities will otherwise incur," she added.

The survey also found a strong correlation between domestic violence and homelessness, with almost 20 percent of adults in shelters reporting they are survivors.

As the state continues to make progress in ending homelessness among targeted populations, Bates says her organization is now looking toward the future.

"We're hoping that we will be able to take the success of our work on veterans and the chronically homeless and point our energy towards the homelessness of families with children and youth," she said.

The full report can be read online here.