Stroke Death Rate Highest in Arkansas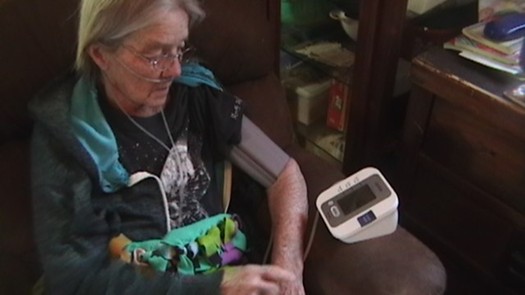 Arkansas' death rate from stroke is the highest in the U.S., and doctors say getting blood pressure under control will reduce those numbers. (Virginia Carter)
May 31, 2016
LITTLE ROCK, Ark. - The Arkansas Department of Health calls it "a state tragedy" as more people die from strokes in Arkansas than any other state.

This is the final day of American Stroke Month, and health experts say doing something about Arkansas' high obesity and diabetes rates will help bring those numbers down.

Dr. Randall Edgell, a neurologist and spokesman for the American Stroke Association, says watching your diet and getting enough exercise are keys to taming one of the leading causes of stroke.

"Probably the worst offender is high blood pressure," says Edgell. "Eighty-million Americans have high blood pressure, but almost half of those don't have it well controlled. So, if we could increase the percentage of people who are aware that they have high blood pressure and get their blood pressure under control with medication, we could make a big dent."

Edgell says a healthy diet with less salt and red meat, and more whole grains and vegetables and moderate exercise three to four times a week will reduce most people's stroke risk. More than a third of Arkansas residents report having high blood pressure.

Nationally, stroke is also a leading cause of death and disability, affecting 800,000 people and taking about 140,000 lives each year. And Edgell says even making the recommended lifestyle changes, some people are still going to need help regulating their blood pressure.

"Unfortunately, even when all those things are implemented there are going to be people who need a medication to get their blood pressure down," says Edgell. "The good news is that now there are a wide variety of medications. With consistent attention, we can almost always get blood pressure under control."

Edgell says African Americans are twice as likely to have a stroke, and often at an earlier age, than whites.

He says everyone should know the signs of a stroke, signified by the acronym "FAST" - facial drooping, arm weakness or speech difficulties mean it's 'time' to call 9-1-1.

Veronica Carter, Public News Service - AR