Farmers Markets Increase Food Options for Low-Income Iowans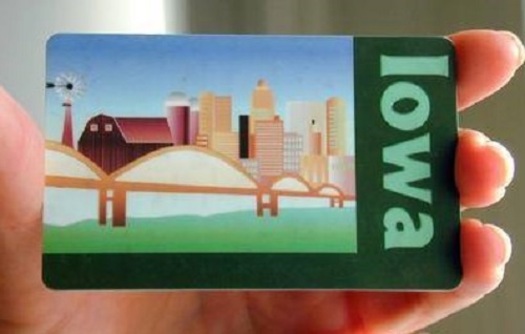 Starting this week, many vendors at Iowa farmers markets will accept vouchers from seniors and low-income families. (IAFarmersMarkets.org)
May 31, 2016
DES MOINES, Iowa - Iowa farmers markets are in full swing starting this week at almost 200 locations across the state.

Beginning tomorrow, vouchers for the Women, Infants and Children or WIC program, issued by the Iowa Department of Public Health, can be used to shop at farmers markets, as well as vouchers for lower-income seniors through the Iowa Department on Aging.

Jennifer DeFosse, market manager for the Iowa Farmers Market Association, says vendors have been getting ready to serve these new customers.

"It's part of the Farmers Market Nutrition Program, and farmers across the state take classes to get certified to accept these different vouchers," says DeFosse. "Most markets in the state have farmers that are able to accept those vouchers."

WIC vouchers can be applied for at local WIC agencies around the state, or through the Iowa Department of Health. Vouchers for seniors are issued through the Area Agencies on Aging.

DeFosse says she's met several families and older Iowans who can now get locally-grown foods they otherwise might not be able to afford, thanks to these vouchers.

"Having that ability to bring fresh produce and at a very reasonable price," she says. "To have access to fresher, healthier local produce, it's a huge benefit."

The popularity of farmers markets continues to grow, with the USDA reporting 64 percent of markets nationwide are seeing increased customer traffic and sales each year.

DeFosse says it's part of the trend of greater interest in healthy, nutritious foods, regardless of socioeconomic status.

"People are very interested in organics, non-GMOs," she says. "There's a whole, huge variety of options out there that people appreciate."

The Iowa Farmers Market Association website has an extensive list of local markets, times and locations, at IAFarmersMarkets.org.

Bob Kessler, Public News Service - IA