Crime Falls as Incarceration Rates Decline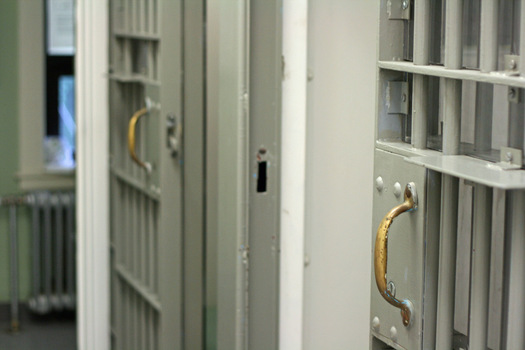 Connecticut's prison population fell 17 percent and crime decreased by 25 percent between 2006 and 2014. (my_southborough/Flickr)
June 20, 2016
HARTFORD, Conn. - States that reduce their prison populations are seeing their crime rates go down, too. In the 1990s, getting "tough on crime" led to a rapid rise in the number of people incarcerated. Now, with more than 2 million behind bars, the United States has the largest prison population in the world.

But according to James Cullen, researcher with the Brennan Center for Justice, a new state by state analysis of data from 2006 to 2014, shows reversing that trend doesn't increase crime.

"Not only is it possible for states to lower incarceration and crime, but actually most states are already doing it," says Cullen. "And that's important, because it really shows us a pathway forward to solving mass incarceration."

Twenty-seven states have reduced both their incarceration and crime rates, including Connecticut, where the prison population decreased by 17 percent and crime fell by 25 percent.

But Connecticut also stands as the northeastern state with the highest incarceration rate. Cullen points out that in 2014, the state imprisoned 326 people per 100,000 compared to 265 in New York and 141 in Massachusetts.

"So, it is kind of a little odd given its regional space, in terms of how often it's incarcerating," Cullen says. "But it's moving in the right direction and we're seeing crime fall - so, it's clearly doing something right."

Two out of three states that increased their prison populations in the same time period saw crime rates increase as well.

The 1994 federal crime bill gave funding to states to increase incarceration, and prison populations exploded. Cullen says the Brennan Center is proposing legislation it calls the Reverse Mass Incarceration Act.

"And the idea is the federal government portioning off $20 billion over 10 years, giving funding to states that are able to lower incarceration and crime," says Cullen. "And we know from history that states are going to respond to those incentives."

Cullen notes the Brennan Center analysis shows reducing crime and prison populations is not only possible i,t's already happening.