Green Projects Helping Improve Neighborhoods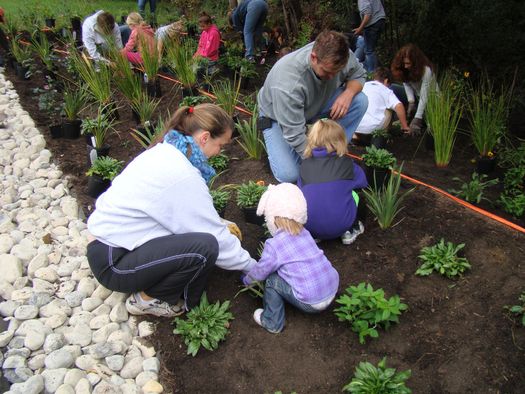 Grant money is going to projects that help keep polluted water out of Chesapeake Bay and, at the same time, improve neighborhoods. (cbtrust.org)
June 29, 2016
BALTIMORE -- The Chesapeake Bay Trust, in partnership with the Environmental Protection Agency and Maryland's Department of Natural Resources, is giving out more than $800,000 in grants to 17 organizations through the Green Streets, Green Towns, Green Jobs Grant Initiative (G3).

Shawn Garvin, regional administrator for the EPA, said the program was created in 2011 to encourage local jurisdictions to use "green" techniques to enhance livability and create green jobs while keeping polluted stormwater runoff from getting into Chesapeake Bay.

"So you're putting in bioswells, you're putting in rain gardens, and you're putting in other things that have a benefit that goes beyond just the water quality," he said.

Nine different projects in Maryland, including Blue Water Baltimore, are getting G3 funding to plant 160 new trees and remove more than 8,000 pounds of concrete. The town of Edmonston will create a four-block "green" area with three rain gardens, and the Audubon Naturalist Society will install and maintain a showcase rain garden at its Woodend Nature Sanctuary in Chevy Chase.

Garvin said innovative ideas such as tree canopies or rain gardens in urban areas mean the excess water has a place to go, and it makes neighborhoods look better.

"We spend a lot of time trying to figure out how we separate the pollution from the water after the fact," he said. "Green infrastructure is devised to help keep the rainwater from coming in contact with that pollution in the first place."

The grant money is being split between projects in Baltimore, Pennsylvania, Virginia, West Virginia and Washington, D.C.

More information is online at g3partnership.org.