Millions Attend Iowa County Fairs, Celebrate Future Farmers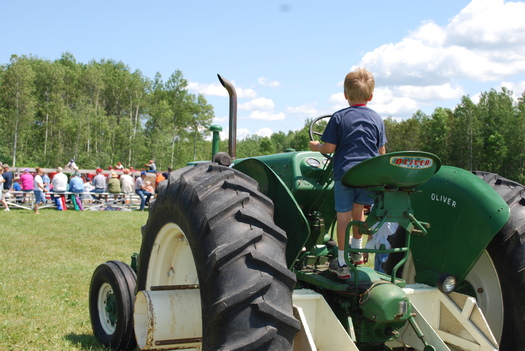 County fairs in Iowa attract 3.5 million visitors, who support young people in agriculture along with enjoying the rides, food and fun. (Cheryl Peters/Morguefile)
July 29, 2016
CRESCO, Iowa - More than half of the county fairs in Iowa take place during late July, 19 are underway this weekend alone. County fairs have been part of Iowa summers for generations, with 3.5 million attendees across the state supporting young people's involvement in agriculture along with enjoying the festivities and exhibits.

While attracting the public with live music, food, rides, and games, the Association of Iowa Fairs said the real purpose is providing young people with a showcase for their potentially prize-winning livestock and produce. Thomas Barnes is the association's executive director.

"We're looking toward them to be our leaders in the future, and there's a great need of people to stay in agriculture," he said. "Part of our mission is to encourage these kids, to help them through their project area."

According to the Association, the economic impact of county fairs was more than $275 million statewide last year.

Barnes said attendance at county fairs is up in recent years, helped partly by drawing in more people from cities.

"And it's a great tool then, as we get these urban fair-goers there, that we can in some way instill these agriculture-related learning opportunities for fair-goers," he added.

He said for many of the towns hosting county fairs, attendance can be three to five times that of the town's population.

"We look at the county fairs of Iowa as the Super Bowl event of the county," he said. "And, I think if you look at any county fair in Iowa, and I'm sure other states will say the same thing, in most all cases, it is the big event of the county."

He adds many fairs have been able to spend more money on entertainment, and it isn't uncommon to have up-and-coming music stars performing on the main stages.